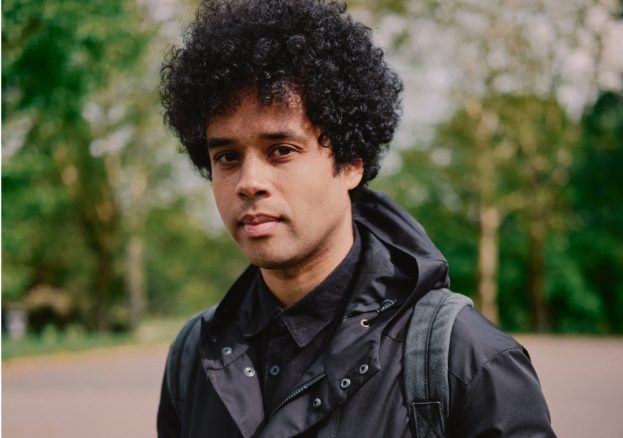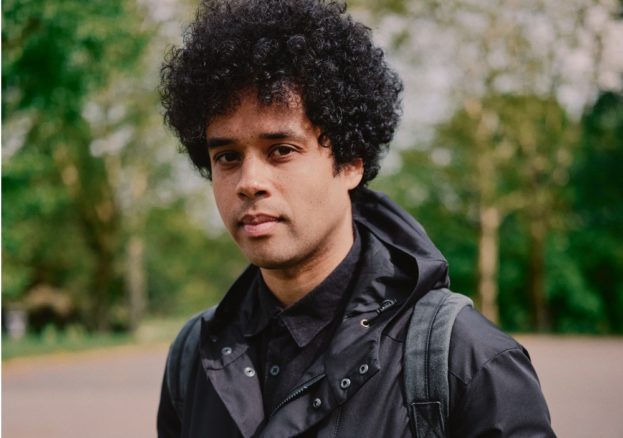 National Museums Liverpool has announced that Johny Pitts will be delivering the Dorothy Kuya Slavery Remembrance Lecture, as part of our Slavery Remembrance Day events this year.
Johny is a writer, photographer and broadcast journalist. He has received various awards for his work exploring Afro-European identity, including a Decibel Penguin Prize and an ENAR (European Network Against Racism) award.
He will be delivering a lecture in Liverpool on Thursday 22 August starting at 6pm at the events space on the fourth floor of the Merseyside Maritime Museum, making the connection between American slavery and Europe to challenge existing narratives.
The lecture is free but booking is essential, and places are limited. Tickets are now available from Eventbrite:
https://bit.ly/31wRnkv 
Johny Pitts' Dorothy Kuya Slavery Remembrance Lecture
It seems a typically American story. In 1930 a fourteen year old girl, only a generation or so away from her enslaved ancestors, leaves the inequity of the segregated south working as a sharecropper, to join the Great North migration searching for a better life in New York. She achieves her mission, and lives and dies in Brooklyn, a place Teju Cole calls 'One of the world's great African cities'. That girl was my Grandmother, my second name, however, is not American, but English. My lecture will make the connection between American slavery and Europe in an attempt – to quote Afro German scholar Fatima El Tayeb – to challenge 'the powerful narrative of Europe as a colour-blind continent, largely untouched by the devastating ideology it exported all over the world".
As part of an ongoing project, Johny founded and curates the award-winning online journal Afropean.com, an online multimedia, multidisciplinary journal exploring the social, cultural and aesthetic interplay of Black and European cultures, and the synergy of styles and ideas brought about because of this union. The Afropean is part of the Guardian Newspaper's Africa Network dedicated to the Afro-European diaspora.
Dr Richard Benjamin said: "In Afropean: Adventures in Black Europe, broadcaster and author Johny Pitts negotiates a number of themes that are pertinent to the work of the International Slavery Museum such as identity creation and colonial legacies – whilst giving a voice to often ignored Black narratives. We feel that Johny's very current observations and conclusions will be of great interest to regular and new lecture attendees alike. We look forward to providing an engaged audience and a warm welcome".
Johny Pitts said: "As a northerner with enslaved people in my ancestry, it is an honour to engage with the powerful work happening in Liverpool. It is work that asks us to enter the lives and struggles of those woven out of so many historical narratives, and face up to a legacy that persists in current global power structures".
Slavery Remembrance Day events are organised by National Museums Liverpool in partnership with Liverpool City Council.
Slavery Remembrance Day has been marked on 23 August in Liverpool since 1999 and this is the city's 20th year of commemoration and remembrance. Liverpool was the European capital of the transatlantic slave trade, responsible for half of Britain's trade. More than 5,000 slaver ship voyages were made from the city. The ships set sail from Liverpool with goods and franchise, which were exchanged for enslaved men, women and children on the west coast of Africa who were then taken across the Atlantic in a horrific journey known as 'the Middle Passage'. Through these exchanges, ships departing Liverpool would go on to carry an estimated 1.5 million enslaved Africans into slavery.
UNESCO – the United Nations Educational, Scientific and Cultural Organisation – chose the 23 August as Slavery Remembrance Day because it commemorates an uprising of enslaved Africans on the island of Saint-Domingue (modern Haiti) in 1791. The day pays homage to the many lives lost as a result of the transatlantic slave trade, and it also celebrates the survival and resilience of African and Caribbean people and their cultures.
The International Slavery Museum highlights the international importance of enslavement and slavery, both in a historic and modern context. Working in partnership with other organisations with a focus on freedom and enslavement, the Museum also provides opportunities for greater awareness and understanding of the legacies of slavery today.
Slavery Remembrance Day events include:
22 August
Dorothy Kuya Slavery Remembrance Lecture
Doors 5.30pm, Lecture 6pm. Dr Martin Luther King, Jr building
Join Johny Pitts, broadcaster and author of Afropean for this year's lecture.
23 August
Walk of Remembrance
11am, city centre (meet at Church street bandstand)
Remember ancestors and the individuals who, deprived of their liberty, enabled Liverpool and Britain to thrive by joining the Walk of Remembrance through the city centre on Slavery Remembrance Day. The route takes in Liverpool One and passes the site of the historic Old Dock where slaver ships would once have moored and been repaired.
Libation
12pm, outside Merseyside Maritime Museum
A public Libation is an ancient spiritual ceremony, which involves an offering to commemorate and pay tribute to those affected by slavery.
For further details on our lecture and all other Slavery Remembrance Day events, please visit www.liverpoolmuseums.org.uk/srd