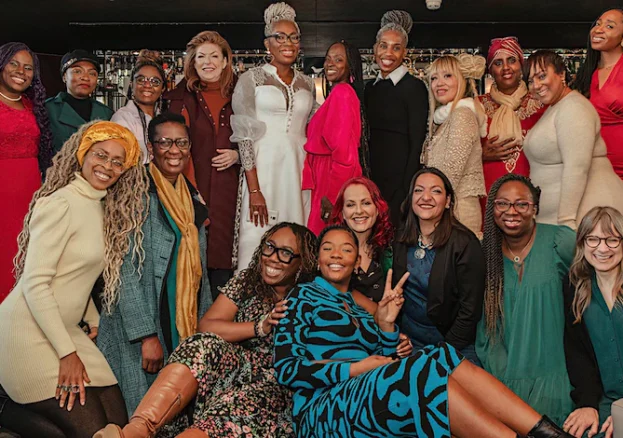 Tessy's Brunches (www.tessysbrunches) creates the space for unseen women to be visible through networking and mentoring opportunities because visibility is less about pointing her out in the crowd but more about understanding what her life feels like.
Our aim is to establish mentoring communities where women can:
build community with each other.
create connections that help each other achieve personal and professional success and
build a sense of shared purpose to overcome the unique challenges facing women from cradle to grave.
This brunch event will focus on showcasing and celebrating women who against the odds have changed society and made a huge difference in their fields of work.
They will share with us their journey and how they 'broke the glass ceilings' against all odds to rise above the parapet.
This event will be held at the Stanley Stephenson Lounge, located within Selhurst Park Stadium, home of Crystal Palace Football Club. The brunch will run from 11am to 2pm and will include an abundance of tasty food (and cake!) to fuel our conversations.
The brunches will convene women for life changing conversations, speed mentoring and tools for navigating life. Our aim is to establish mentoring communities where women can help each other achieve personal and professional success.
Held quarterly and hosted by Tessy Ojo CBE (www.instagram.com/tessyojo) the brunches will provide the right environment and ecosystem for self-empowerment, coaching and mentoring, giving women the tools to navigate through these barriers.
Tessy believes that it takes a village to raise a child; it also takes a village to fix a sister's crown. Through these brunch events, Tessy's invites her a group of high profile guests to support her as they collectively support women to thrive and in her words 'help fix the crowns of unseen women'.
The intensity of the social pressures facing today's women imposes huge psychological burden which, if not addressed, can ruin lives.
Tessy's Brunches provides a safe space to unwind, build supportive networks and equip women with the tools to navigate these invisible barriers so every woman, irrespective of background can truly live a successful life.
We hope you'll join us for this empowering and inspiring event! Come along with your group of friends and let's have an empowered time together!
Tickets are available for £40 and the event is open to all women. Let's come together and support each other as we navigate the challenges of life. We can't wait to see you there!
Date and time: Sat, 14 Oct 2023 11:00 – 14:00 BST
Location: Stanley Stephenson Lounge, Crystal Palace Football Club
Tickets: £40
Book Ticket here