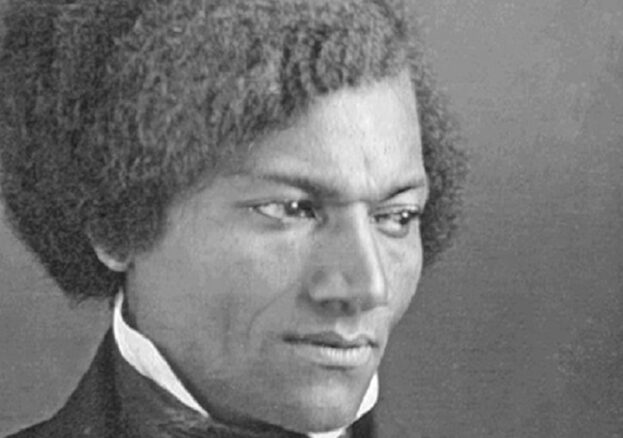 The Summer Scholars season explores the broad and exciting range of research being conducted in the Americas collections at the British Library by Eccles Centre Fellows and Award winners, and British Library staff. The 2021 season includes free online lunchtime talks on 19 July and 13 August, as well as posts on the Americas blog.
Transatlantic Black Rights Activism during the 19th Century
To what extent did American and British reformers work together in the fight to abolish American slavery and secure rights for African Americans in the post-emancipation era? Dr Amanda Bellows discusses the transatlantic links between different generations of American and British activists during the 19th century. She analyses three sources from the British Library's collections relating to Frederick Douglass, Abraham Lincoln, John Bright, and Charles Aked that reveal the important connections between the United States and Great Britain during this critical period in history.
Industrial Workers of the World and its pamphlets in the 1910-1920s
Historically, pamphlets have often been the renegade of print and publishing; operating in an informal and chaotic manner, springing forth as the moment dictated. When the radical union Industrial Workers of the World (IWW) was formed in Chicago, Illinois in 1905, its proponents adopted pamphleteering as part of a wider educational counter-culture. In this talk Jodie Collins explores how the IWW used pamphleteering not only to recruit and educate, but also to motivate and uplift workers. Despite their struggles against government suppression and sedition laws, the IWW helped to modernise the political pamphlet through their pioneering the use of radical cartooning, humour and song.
Amanda Bellows is a Lecturer at The New School for Social Research in New York City. She is a historian of the 19th-century United States in comparative and transnational perspective. Her first book, American Slavery and Russian Serfdom in the Post-Emancipation Imagination (University of North Carolina Press) was published in 2020.
Jodie Collins is an AHRC-funded collaborative doctoral student with the British Library and the University of Sussex. She works with the British Library to promote their holdings of American political pamphlets to researchers, students and the public. Her research centres around the role and impact of pamphlets and pamphleteering in American political life.
This is an online event hosted on Zoom. Bookers are sent a link in advance giving access.
Details
Summer Scholars: Transatlantic Black Rights Activism / Labour Movement Pamphlets
Where: Online
When: –