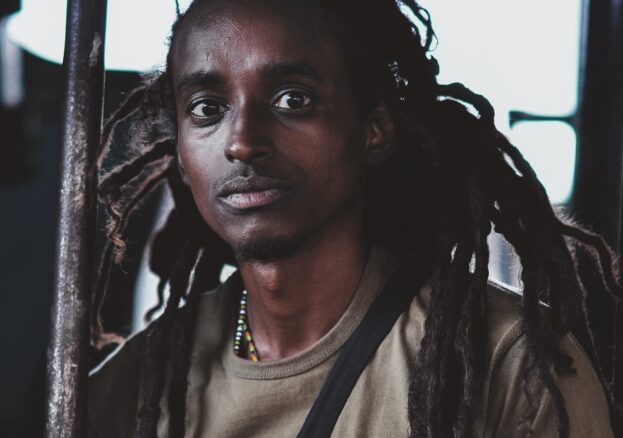 The UK's five biggest festivals of African film – Africa in Motion in Edinburgh/Glasgow, Afrika Eye in Bristol, the Cambridge African Film Festival (CAFF), Film Africa in London, and Watch-Africa Cymru (Wales) – are teaming up online for the first time this October to present WE ARE TANO, showcasing 10 of the best examples of African cinema from the past decade, including one by jailed Sudanese director Hajooj Kuka.
The season, which draws its title from the Swahili word 'tano', meaning five, will run online from Thursday 1st to Wednesday 1st October, as part of Black History Month, giving UK-wide audiences pay-what-you-want access to a choice of 10 stand-out African films from the 2010s.
The initiative is being co-ordinated by Sheila Ruiz, Director of London's Film Africa and Deputy Director at the Royal African Society, who says: "COVID-19 has presented major challenges to many film festivals this year. But, as with all crises, the current pandemic has also presented an opportunity to do things differently. All five festivals in the TANO network felt it important to carry on giving UK audiences access to the broad range of films coming out of Africa. Hence the decision to contribute to Black History Month with a jointly curated online showcase, drawing on some of the most popular titles shown by TANO festivals since 2010."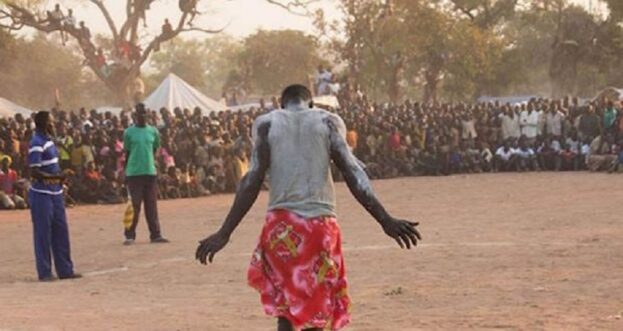 Liz Chege, the newly-appointed director of Scotland's Africa in Motion, added: "The purpose of this season is to continue our mission to highlight the vibrancy and rich diversity of African film-making and story-telling. We are passionate about expanding people's understanding and appreciation of African film and cultures across the UK, and we aim to reach as wide an audience as possible, especially audiences that have not been able to attend our festivals in person."
Among the films chosen for the showcase is the music-rich 2014 documentary BEATS OF THE ANTONOV, directed by Hajooj Kuka whose imprisonment, with fellow artists, in Khartoum last week, has prompted a statement from the Tano network echoing worldwide condemnation and calls for their release.
Other titles in the line-up – each representing a year in the 2010s – include: UN HOMME QUI CRIE [A SCREMING MAN] (Chad/France, 2010) by Cannes Jury Prize winner Mahamat-Saleh Haroun; Akin Omotoso's missing person drama MAN ON GROUND (South Africa, 2011); Alain Gomis's TEY [TODAY] (France/Senegal, 2012), voted best international film at Berlin that year; writer/director Judy Kibinge's SOMETHING NECESSARY (Kenya/Germany, 2013); AS I OPEN MY EYES (Tunisia, 2015) by Venice prize-winner Leyla Bouzid; Rahmatou Keïta's beautiful portrait of Sahel Desert life, ZIN'NAARIYÂ! [THE WEDDING RING] (Niger, 2016); Daryne Joshua's true story inspired NOEM ME SKOLLIE [CALL ME THIEF] (South Africa, 2017); Likarion Wainaina's bittersweet SUPA MODO (Kenya/Germany, 2018); and the mischievously comic docu-drama FILM FESTIVAL FILM (Namibia/South Africa, 2019).
Full details of the WE ARE TANO selections and the streaming calendar can be found at wearetano.org.  In return for a pay-what-you-feel donation, bookers will have up to 48 hours to view their choices, alone or with family/friends.
Further celebrations of African cinema taking place this autumn/winter by TANO network members include: Africa in Motion (Scotland): africa-in-motion.org.uk | 30 October – 29 November 2020 and Film Africa (London): filmafrica.org | 30 October – 8 November 2020