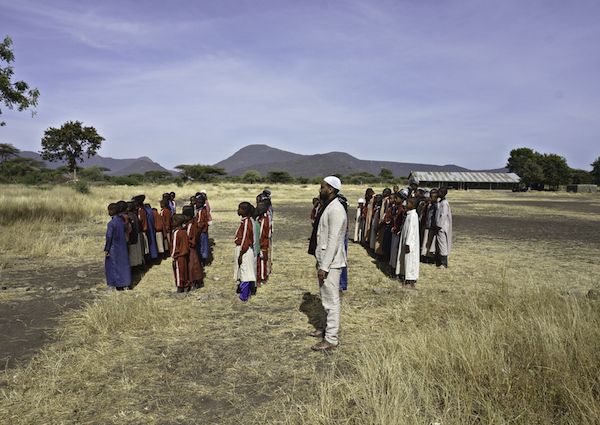 Open Generation has partnered up with Autograph ABP for a second year of the photography mentorship programme for five young photographers.
We are looking for the next Open Generation photographers!
Open Generation is a social platform exploring young people's views on immigration, diversity and promoting an open and tolerant society. Britain is increasingly multicultural and we want to celebrate its diversity by welcoming refugees and newcomers and challenging narratives about fear and migrants scapegoating.
We are inviting five young photographers to be mentored by artist Gayle Chong Kwan, with the support of Lucy Keany from Autograph ABP and Clara Dublanc from Migrants Rights Network, and explore subjects of their choice surrounding immigration issues. In a year that will be defined by debates relating the movement of people (in-out European referendum, refugee crisis) we would like to invite young photographers to explore the topic and how Britain is facing this challenge.
The photographs produced during the mentorship programme will be exhibited at Rivington Place during the Open Generation Festival of Ideas 2016.
Key Dates
Application deadline: 1st February 2016
Interviews: 4th and 5th February 2016
Notification to applicants: 8th February 2016
Mentorship starts: Sat 20th February 2016
Open Generation photography exhibition at Rivington Place: 8th and 9th April 2016
Rules for Applying
1) All winners MUST be able to attend the following mentorship sessions at Rivington Place in Shoreditch, London, scheduled for:
Sat 20th Feb, 2- 5pm
Sat 27th Feb, 2- 5pm
Sat 12th Mar, 2-5pm
Thurs 7th April, daytime
2) You have to be 25yrs and younger but it doesn't matter if you're a student or professional
3) As part of the mentorship programme you will be required to make new work which will be exhibited at Rivington Place in Shoreditch on the 8th and 9th April. Therefore, it is essential you are able to create these photographs in your own time and to provide digital files by 23rd March 2016 in order that Autograph can have your images printed and mounted. Mentees will get to keep their prints at the end of the exhibition.
Please note: There is no travel stipend for the mentoring sessions
How to Apply
To participate please send us an application pack containing:
1. Your bio (we don't want a CV), include your: name, age, contact details, date of birth, where you were born, where you grew up and any other relevant information to you as a photographer. This should not be longer than a paragraph.
2. A description of why you want to be part of this project (max 200 words)
3. Outline of chosen subject matter and project proposal (max 400 words)
4. Up to 5 digital images of your photographic work sent as jpeg files
Please email the above to:
info@opengeneration.org.uk
Deadline: Monday 1st February 2016
Interviews will take place 4th and 5th February 2016
Free to enter