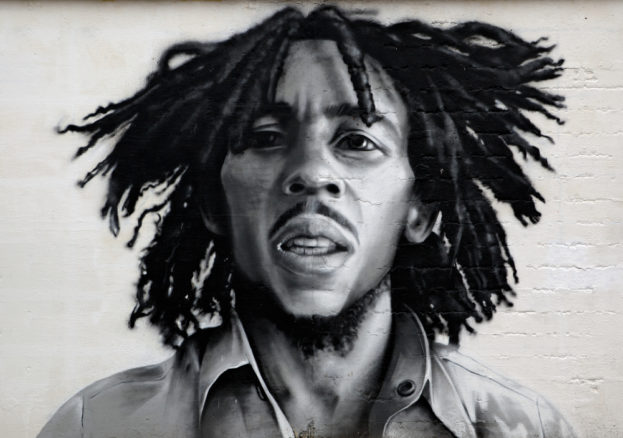 Jamaica submitted Reggae for consideration earlier this year to UNESCO who adds to its Representative List of the Intangible Cultural Heritage of Humanity annually and now joins the genre which list over 300 cultural traditions. The Minister of Culture, Gender, Entertainment & Sport, The Honourable Olivia Grange CD, MP, says the admission of Reggae music to UNESCO's Representative List of the Intangible Cultural Heritage of Humanity, is a tribute to the Jamaican people and to all those who have been exponents of the different genres that have emerged from the roots of Reggae.
Minister Grange said that "a special tribute must be made to the Rastafari community which has been recognised globally as the chief practitioners who have contributed, in a major way, to the evolution of Reggae. They carried the messages of peace, hope, love and one-ness that have made Reggae loved and 'RASpected' world-wide".
She said: "As a genre, Reggae music reflects the influences of Kumina chants and songs, Revival tambourines and hymns, and the drumming and chanting of Rastafarians. The heavy bassline, which is associated with the strains of Reggae, have strong Rastafarian influences. Indeed, artistes such as Count Ossie and the Mystic Revelation of Rastafari, who emerged on Jamaica's music scene in the mid to late 1950's are to be acknowledged and recognised for their contribution to Reggae's unique sound and how it has evolved.
"While in the beginning Reggae was the voice of the marginalised, the music is now played and embraced by a wide cross-section of genders, ethnic and religious groups, and the recognition of its contribution to international discourse on issues of injustice, resistance, love and humanity underscores the dynamism of the musical form.
"The power of Reggae could clearly be seen when Bob Marley's 'One Love' turned the entire meeting of UNESCO's Inter Governmental Committee into a song-and-dance party. The basic social functions of the music – as a vehicle for social commentary, a cathartic practice — have not changed, and the music continues to act as a voice for all.
"Jamaica can be truly proud that it has given to the world many Reggae icons including Robert Nesta Marley, created a musical genre that has been inscribed to UNESCO's Representative List of Humanity and which has penetrated all corners of the world and a new religion in the form of Rastafari."