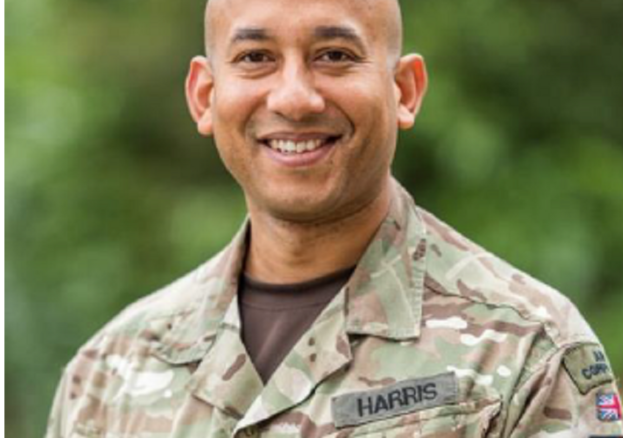 When Karl Harris first thought about an army career, aged 16, he assumed he'd be a soldier, just like his father, Norman. When his Dad suggested he joined as an officer, it was something that he had never previously contemplated, but he was determined to go for it.
In 1994, after attending Sandhurst, Karl was commissioned into the Royal Artillery. He has served in Northern Ireland and Germany and toured in Afghanistan and Iraq. Throughout his time in the Army, Karl says the bonds of friendship, the relationships and human interactions that he has experienced have been incredible. He also enjoys how varied his work is; from being a desk officer working on strategic projects, to commanding regiments of 600 people and working with the Kurdistan Regional Government.
Karl is also the founder of the British Army's Black, Asian and Minority Ethnic Network, which has grown steadily since 2015 and which he Chaired for six years. His father left Jamaica amidst the Windrush Generation and served in the British Army for 22 years, whilst his maternal grandfather served in the Indian Army during World War II. Karl's time working with the Army's Ethnic Minorities Recruiting Team, along with his family's experiences, has fuelled his determination to support the British Army's drive to be a representative and inclusive multicultural Armed Force.
As the nation's largest Armed Forces charity, the Royal British Legion (RBL) is dedicated to ensuring that all those who served and sacrificed, and who continue to do so, in defence of our freedoms and way of life, from both Britain and the Commonwealth, are remembered.
In our acts of Remembrance, the RBL remembers,
The sacrifice of the Armed Forces community from Britain and the Commonwealth.
Pays tribute to the special contribution of families and of the emergency services.
Acknowledges the innocent civilians who have lost their lives in conflict and acts of terrorism.
The story of Black British and Black African and Caribbean service and sacrifice is one that we are keen to share, a story of men and women who have done so much in defence of Britain and in protecting all our citizens. A story that is replete with stories of bravery and courage, as epitomised by Victoria Cross winner Johnson Beharry.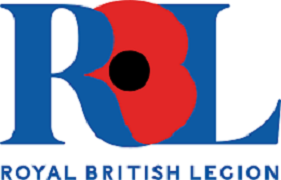 Therefore, to mark 100 years since Britain's current Remembrance traditions first came together, the RBL has bought together over 100 stories of British and Commonwealth African and Caribbean service and sacrifice. The stories range from the First World War to the present day and are of servicemen and women from across Britain, Africa and the Caribbean, representing both the armed forces and emergency services.  
The RBL wishes to offer special thanks to Stephen Bourne for his help in putting these stories together. Stephen Bourne has been writing Black British history books for thirty years. For Aunt Esther's Story (1991) he received the Raymond Williams Prize for Community Publishing. His best-known books are Black Poppies (2019) and Under Fire (2020). His latest book Deep Are the Roots – Trailblazers Who Changed Black British Theatre was recently published by The History Press. For further information about Stephen and his books, go to his website www.stephenbourne.co.uk<em