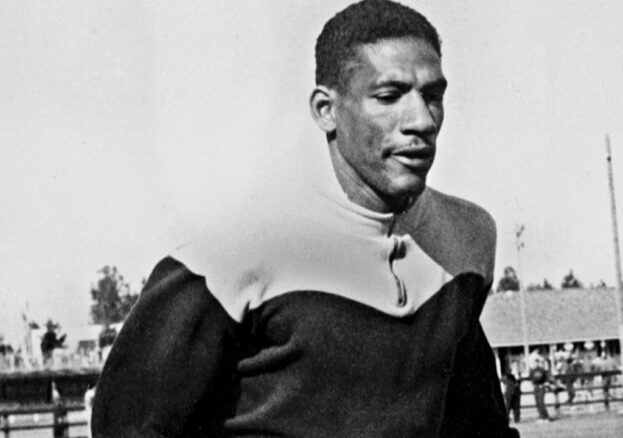 Born in Jamaica at 17 Arthur was named Jamaica's "Boy Athlete of the Year", and in 1938 was to win an 800m gold medal at the Pan American Games in Panama.
With the outbreak of the Second World the RAF started recruiting from what were then British colonies and Arthur joined up with his brothers, Lloyd and Douglas, in 1942.  Upon completion of his training Arthur was awarded his RAF "wings" in 1944 and served as a a Spitfire pilot. Despite the war Arthur had continued as an amateur athlete and after the war he won a 440 yards race at the White City Stadium competing on behalf of the RAF.
In 1947 Arthur left the RAF, to attend St Bartholomew's Hospital as a medical student through a Colonial Development and Welfare scholarship.
In 1948 Arthur took part in the Olympic Games in London, where he would win Jamaica's first Olympic gold medal for the 400 metres, running it in a then world equalling record of 46.2 seconds. He was also to win a silver medal in the 800 metres.
In Helsinki in 1952 Arthur would be part the historic Jamaican team setting a then world record time of 3 minutes 3.9 seconds while winning gold in the 4 × 400 metres relay, as well as again winning silver in the 800 metres. Arthur would run his final race in 1953 at Wembley Stadium, the same year he graduated as a Doctor at St. Bartholomew's Hospital.
In 1954 Arthur was awarded an MBE by the Queen, before moving back to Jamaica in 1955, where he was to work as the only doctor and surgeon in Hanover Parish for many years.
In 1973 he was awarded the Jamaican Order of Distinction for his service to charities, schools and business and a year later returned to Britain to serve Jamaica's High Commissioner in London – while also ambassador to Denmark and Sweden – for a period of four years.
In 1978 he returned to Jamaica to work as the Senior Medical Officer and Surgeon at Linstead Hospital, where he remained until 1985. In 1982 Arthur became a founding member of the Sports Medicine Association and received the Careeras Foundation's Certificate of Merit for his work in Sports Medicine. Arthur died at Linstead in 1992, leaving a wife and three daughters.
His name remains on a road in Kingston, Jamaica, that links the two passions of his later life, running as it does past a hospital on its way to the country's National Stadium.
As the nation's largest Armed Forces charity, the Royal British Legion (RBL) is dedicated to ensuring that all those who served and sacrificed, and who continue to do so, in defence of our freedoms and way of life, from both Britain and the Commonwealth, are remembered.
In our acts of Remembrance, the RBL remembers,
The sacrifice of the Armed Forces community from Britain and the Commonwealth.
Pays tribute to the special contribution of families and of the emergency services.
Acknowledges the innocent civilians who have lost their lives in conflict and acts of terrorism.
The story of Black British and Black African and Caribbean service and sacrifice is one that we are keen to share, a story of men and women who have done so much in defence of Britain and in protecting all our citizens. A story that is replete with stories of bravery and courage, as epitomised by Victoria Cross winner Johnson Beharry.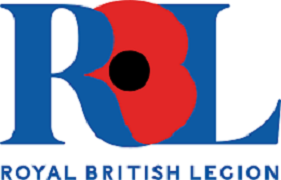 Therefore, to mark 100 years since Britain's current Remembrance traditions first came together, the RBL has bought together over 100 stories of British and Commonwealth African and Caribbean service and sacrifice. The stories range from the First World War to the present day and are of servicemen and women from across Britain, Africa and the Caribbean, representing both the armed forces and emergency services.  
The RBL wishes to offer special thanks to Stephen Bourne for his help in putting these stories together. Stephen Bourne has been writing Black British history books for thirty years. For Aunt Esther's Story (1991) he received the Raymond Williams Prize for Community Publishing. His best-known books are Black Poppies (2019) and Under Fire (2020). His latest book Deep Are the Roots – Trailblazers Who Changed Black British Theatre was recently published by The History Press. For further information about Stephen and his books, go to his website www.stephenbourne.co.uk