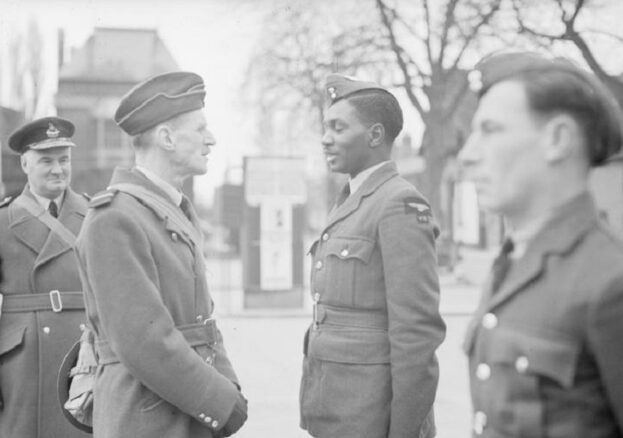 Born in Nigeria, Alakija was educated at Oxford and was to hold the British Public School High Jump Championship.
Alakija's father, was the Right Honourable Adeyemo Alakija CBE, who was a member of the Legislative Council at Lagos. Volunteering for the RAF after the outbreak of the Second World War,
Alakija was to become the first African to be selected for training as a pilot with the RAF, known as "Ali ", by the other cadets.
He would go on to be Nigeria's first fighter pilot. Alakija saw his reasons for volunteering and defeating Hitler in a new future, one beyond the British Empire, he said "In the diversity of its people the British Empire is already the prototype of an international order … It has been harnessed to certain ideals which are, slowly and imperfectly, coming to fulfilment—the ideals of equal care for the needs of all, of equal opportunity for the capacities of all, of government by and for the governed, of free collaboration between peoples…."
"Such power," he concluded, "is the symbol, not of oppression, but of hope."
As the nation's largest Armed Forces charity, the Royal British Legion (RBL) is dedicated to ensuring that all those who served and sacrificed, and who continue to do so, in defence of our freedoms and way of life, from both Britain and the Commonwealth, are remembered.
In our acts of Remembrance, the RBL remembers,
The sacrifice of the Armed Forces community from Britain and the Commonwealth.
Pays tribute to the special contribution of families and of the emergency services.
Acknowledges the innocent civilians who have lost their lives in conflict and acts of terrorism.
The story of Black British and Black African and Caribbean service and sacrifice is one that we are keen to share, a story of men and women who have done so much in defence of Britain and in protecting all our citizens. A story that is replete with stories of bravery and courage, as epitomised by Victoria Cross winner Johnson Beharry.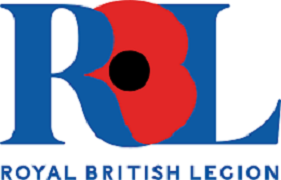 Therefore, to mark 100 years since Britain's current Remembrance traditions first came together, the RBL has bought together over 100 stories of British and Commonwealth African and Caribbean service and sacrifice. The stories range from the First World War to the present day and are of servicemen and women from across Britain, Africa and the Caribbean, representing both the armed forces and emergency services.  
The RBL wishes to offer special thanks to Stephen Bourne for his help in putting these stories together. Stephen Bourne has been writing Black British history books for thirty years. For Aunt Esther's Story (1991) he received the Raymond Williams Prize for Community Publishing. His best-known books are Black Poppies (2019) and Under Fire (2020). His latest book Deep Are the Roots – Trailblazers Who Changed Black British Theatre was recently published by The History Press. For further information about Stephen and his books, go to his website www.stephenbourne.co.uk