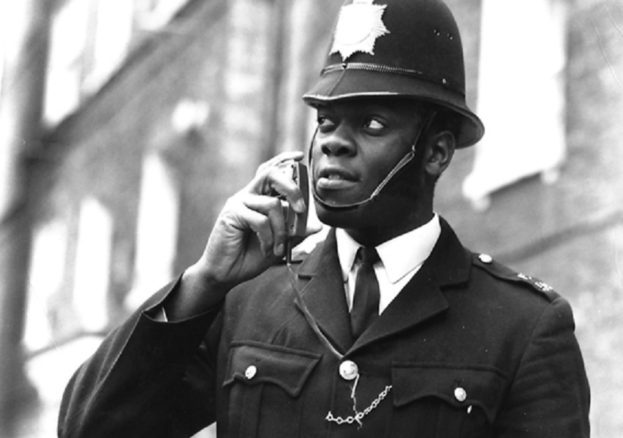 Norwell was 9 years old when he and his widowed mother came to England from Anguilla in the Caribbean in the 1950s. Part of the Windrush generation, they settled in Camden, north London. Norwell's grandfather and three uncles had all served in their local police forces in the West Indies, but it wasn't until Norwell saw a poster calling for more police officers in London, that he decided to apply.
In 1967, 21-year-old Norwell Roberts became the first black officer to join the Metropolitan Police Force since the Second World War. Asked if he felt he was a pioneer, Norwell says his focus was simply on getting the job done.
"They made it tough but no one said life was going to be an easy ride. Unfortunately, my detractors would be disappointed as the more they kicked against me the more determined I was to succeed. I was made of sterner stuff, and if I am honest, on reflection I surprised myself."
As the only black officer in the Met, Norwell received a great deal of publicity, but was still subjected to racism and prejudice both inside and outside of work. He recalls 'the worse I was treated, the stronger it made me.' Norwell believed that Britain needed a police force that was representative of the country's multi-racial society. Not wanting to disappoint those who supported him, Norwell rose through the ranks and in the 1980s joined CID, becoming Britain's first black undercover officer. Then in 1996, Norwell was awarded the Queen's Police Medal for Distinguished Service, of which he says 'I felt extremely proud and that everything I had been through had been worth it.' In 1997, after 30 years of service, Norwell retired.
As the nation's largest Armed Forces charity, the Royal British Legion (RBL) is dedicated to ensuring that all those who served and sacrificed, and who continue to do so, in defence of our freedoms and way of life, from both Britain and the Commonwealth, are remembered.
In our acts of Remembrance, the RBL remembers,
The sacrifice of the Armed Forces community from Britain and the Commonwealth.
Pays tribute to the special contribution of families and of the emergency services.
Acknowledges the innocent civilians who have lost their lives in conflict and acts of terrorism.
The story of Black British and Black African and Caribbean service and sacrifice is one that we are keen to share, a story of men and women who have done so much in defence of Britain and in protecting all our citizens. A story that is replete with stories of bravery and courage, as epitomised by Victoria Cross winner Johnson Beharry.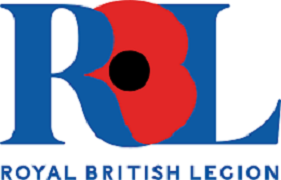 Therefore, to mark 100 years since Britain's current Remembrance traditions first came together, the RBL has bought together over 100 stories of British and Commonwealth African and Caribbean service and sacrifice. The stories range from the First World War to the present day and are of servicemen and women from across Britain, Africa and the Caribbean, representing both the armed forces and emergency services.  
The RBL wishes to offer special thanks to Stephen Bourne for his help in putting these stories together. Stephen Bourne has been writing Black British history books for thirty years. For Aunt Esther's Story (1991) he received the Raymond Williams Prize for Community Publishing. His best-known books are Black Poppies (2019) and Under Fire (2020). His latest book Deep Are the Roots – Trailblazers Who Changed Black British Theatre was recently published by The History Press. For further information about Stephen and his books, go to his website www.stephenbourne.co.uk