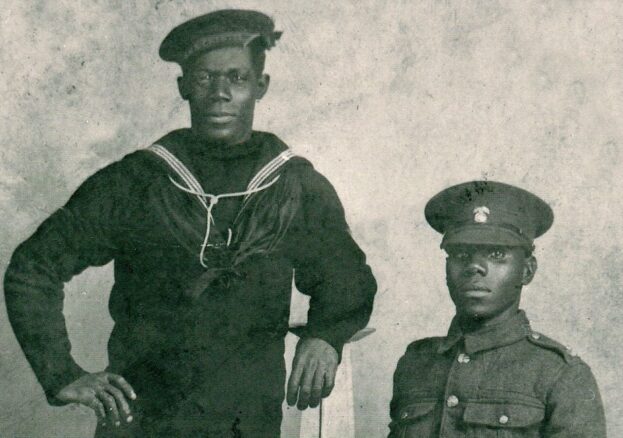 A Barbadian who having served in the Mercantile Marine joined the crew of the Royal Naval vessel HMS Chester in 1916 as an able seaman, his role was as a cook, however, in battle, he would have been assigned to ammunition supply, damage control parties or casualty clearance.
Bailey was aboard HMS Chester during the Battle of Jutland on 31 May 1916. One of the largest and bloodiest naval engagements in history, the battle between the British and German fleets would leave 8,645 dead and 1,181 wounded.
Chester was in the thick of the fight, and at one point found herself heavily engaged by four German light cruisers, being hit by seventeen 150mm shells, before being rescued by British battlecruisers. In the unequal combat HMS Chester's crew suffered heavy losses, with 29 killed and 49 wounded.
Two of his children, James and Lilian, served in World War Two.
As the nation's largest Armed Forces charity, the Royal British Legion (RBL) is dedicated to ensuring that all those who served and sacrificed, and who continue to do so, in defence of our freedoms and way of life, from both Britain and the Commonwealth, are remembered.
In our acts of Remembrance, the RBL remembers,
The sacrifice of the Armed Forces community from Britain and the Commonwealth.
Pays tribute to the special contribution of families and of the emergency services.
Acknowledges the innocent civilians who have lost their lives in conflict and acts of terrorism.
The story of Black British and Black African and Caribbean service and sacrifice is one that we are keen to share, a story of men and women who have done so much in defence of Britain and in protecting all our citizens. A story that is replete with stories of bravery and courage, as epitomised by Victoria Cross winner Johnson Beharry.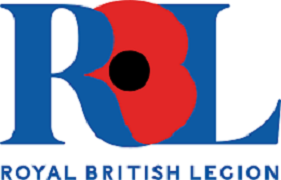 Therefore, to mark 100 years since Britain's current Remembrance traditions first came together, the RBL has bought together over 100 stories of British and Commonwealth African and Caribbean service and sacrifice. The stories range from the First World War to the present day and are of servicemen and women from across Britain, Africa and the Caribbean, representing both the armed forces and emergency services.  
The RBL wishes to offer special thanks to Stephen Bourne for his help in putting these stories together. Stephen Bourne has been writing Black British history books for thirty years. For Aunt Esther's Story (1991) he received the Raymond Williams Prize for Community Publishing. His best-known books are Black Poppies (2019) and Under Fire (2020). His latest book Deep Are the Roots – Trailblazers Who Changed Black British Theatre was recently published by The History Press. For further information about Stephen and his books, go to his website www.stephenbourne.co.uk