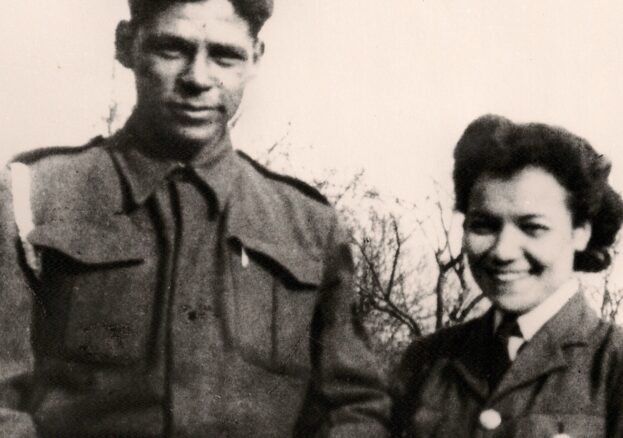 Ramsay was born in Chiswick in Essex. His mother was also born in Chiswick, and his father was from Sierra Leone who had served as a soldier during the First World War.
At six months old Ramsay was put up for adoption and was adopted by a British mother and Swiss father. Ramsay's Swiss father had come to Britain to avoid National Service in Switzerland being an avowed pacifist. Leaving school at 16 Ramsay struggled to find work in Stanford Lee Hope where he lived with his adoptive parents.
Ramsay put this struggle down to the fact that he was a black man and was forced to take a job at his adoptive father's factory in Stratford. After watching and being appalled at the treatment of Jesse Owens by Nazi Germany at the 1936 Olympics in Berlin he feared that Black people would suffer the same fate as Jews across Europe, and when he received his call up for service, was ready to fight to defeat Nazism. He was to become a tank driver with the 147th (Essex Yeomanry) Field Regiment, Royal Artillery, despite having never driven before joining the army.
In 1943 he married Lilian and after spending months in training his regiment was to take part in the D-Day landings in 1944, Ramsay remembered his regiment taking a lot of casualties during and after the landings and the harrowing sight of so many infantrymen who had been injured or killed.
As his regiment moved through Normandy, they were to play a part in trapping tens of thousands of German soldiers within the Falaise Gap near Caen. After the liberation of France Ramsay and his regiment moved on through Belgium and then into the Netherlands, fighting as part of the unsuccessful allied attack on Arnhem as part of operation, Market Garden.
In 1945 his regiment would cross the Rhine and pass-through Hamburg and Hannover before the surrender of the German Army after which his regiment was posted to the Kiel area, as an occupying force. Ramsay would continue serving until 1946 when his regiment was finally demobilised.
It was after the war was over, and forty years since they had been separated, that Ramsay would find his biological brother who had been fighting the Japanese in Burma, as Ramsay described, both men had fought for humanity.
As the nation's largest Armed Forces charity, the Royal British Legion (RBL) is dedicated to ensuring that all those who served and sacrificed, and who continue to do so, in defence of our freedoms and way of life, from both Britain and the Commonwealth, are remembered.
In our acts of Remembrance, the RBL remembers,
The sacrifice of the Armed Forces community from Britain and the Commonwealth.
Pays tribute to the special contribution of families and of the emergency services.
Acknowledges the innocent civilians who have lost their lives in conflict and acts of terrorism.
The story of Black British and Black African and Caribbean service and sacrifice is one that we are keen to share, a story of men and women who have done so much in defence of Britain and in protecting all our citizens. A story that is replete with stories of bravery and courage, as epitomised by Victoria Cross winner Johnson Beharry.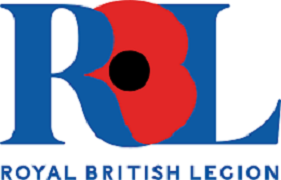 Therefore, to mark 100 years since Britain's current Remembrance traditions first came together, the RBL has bought together over 100 stories of British and Commonwealth African and Caribbean service and sacrifice. The stories range from the First World War to the present day and are of servicemen and women from across Britain, Africa and the Caribbean, representing both the armed forces and emergency services.  
The RBL wishes to offer special thanks to Stephen Bourne for his help in putting these stories together. Stephen Bourne has been writing Black British history books for thirty years. For Aunt Esther's Story (1991) he received the Raymond Williams Prize for Community Publishing. His best-known books are Black Poppies (2019) and Under Fire (2020). His latest book Deep Are the Roots – Trailblazers Who Changed Black British Theatre was recently published by The History Press. For further information about Stephen and his books, go to his website www.stephenbourne.co.uk