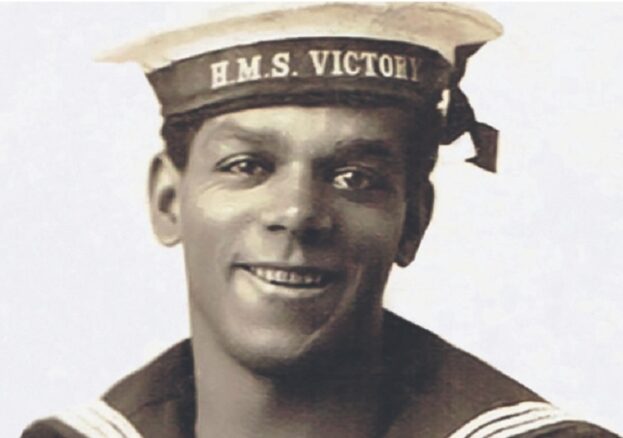 Dickie Barr was born in Perranuthnoe. He was the son of a miner, Richard Barr, who was of African descent, and his Cornish wife.
After leaving school Dickie worked as a bellboy at the Western Union Hotel and later as a steward on SS Trematon before serving in the Royal Naval Volunteer Reserve (RNVR).
Many men from the RNVR would serve in the Royal Naval Division, a division that was established by Winston Churchill to serve on land while still being attached to the Royal Navy.
Dickie would serve in the Nelson Battalion of the Royal Naval Division, so while Dickie would be part of the British fleets operating in the waters of France and the Dardanelles, he would also fight on land at the battles of Gallipoli and the horrendous Battle of Ancre in 1916, where he was badly wounded.
After being demobbed in 1919 he became a labourer in Penzance. He was greatly respected within his community as both a British Legion Standard Bearer and billiard player. All three of Richard's sons would serve in the Second World War, one, Eugene, was killed while serving in Bomber Command.
As the nation's largest Armed Forces charity, the Royal British Legion (RBL) is dedicated to ensuring that all those who served and sacrificed, and who continue to do so, in defence of our freedoms and way of life, from both Britain and the Commonwealth, are remembered.
In our acts of Remembrance, the RBL remembers,
The sacrifice of the Armed Forces community from Britain and the Commonwealth.
Pays tribute to the special contribution of families and of the emergency services.
Acknowledges the innocent civilians who have lost their lives in conflict and acts of terrorism.
The story of Black British and Black African and Caribbean service and sacrifice is one that we are keen to share, a story of men and women who have done so much in defence of Britain and in protecting all our citizens. A story that is replete with stories of bravery and courage, as epitomised by Victoria Cross winner Johnson Beharry.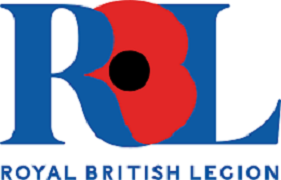 Therefore, to mark 100 years since Britain's current Remembrance traditions first came together, the RBL has bought together over 100 stories of British and Commonwealth African and Caribbean service and sacrifice. The stories range from the First World War to the present day and are of servicemen and women from across Britain, Africa and the Caribbean, representing both the armed forces and emergency services.  
The RBL wishes to offer special thanks to Stephen Bourne for his help in putting these stories together. Stephen Bourne has been writing Black British history books for thirty years. For Aunt Esther's Story (1991) he received the Raymond Williams Prize for Community Publishing. His best-known books are Black Poppies (2019) and Under Fire (2020). His latest book Deep Are the Roots – Trailblazers Who Changed Black British Theatre was recently published by The History Press. For further information about Stephen and his books, go to his website www.stephenbourne.co.uk