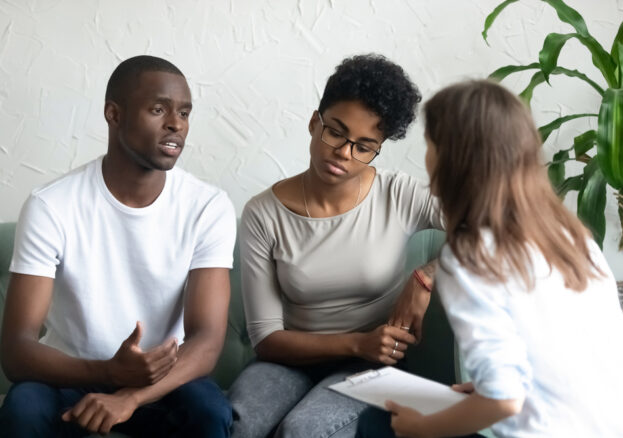 I was born in Guyana and have worked in the NHS as an occupational therapist, joining Health Advisory teams looking at mental health and services for elderly people.  I joined Relate as a member of the board in 1995. Now is the time for BAME communities to be encouraged and become proactive in all areas of the voluntary and charity sector. There is a wealth of skills that can be shared by volunteering from within our communities. We need greater diversity and inclusion, so I urge you to please come and join us.
Relate is a federation of charities sharing a vision of a future where healthy relationships are actively promoted as the heart of a thriving community. The charities provide counselling for every type of relationship, providing advice on marriage, LGBT issues, divorce and parenting. Each Relate Centre provides 5 key services:
Couple Relationship counselling – to improve the quality of relationship between couples.
Individual Relationship Counselling – helping an individual explore their relationships
Child and Young People Counselling – enabling children and young people to develop healthy relationships
Family Counselling – meeting with family members to explore and improve relationships within the family
Psychosexual Therapy -enabling couples to improve their sexual relationship.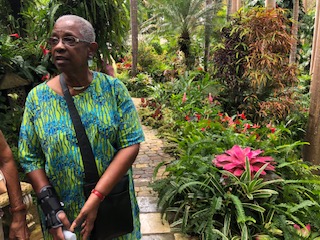 Some Relate Centers also provide Family Mediation Services, helping divorcing or separating couples to agree financial separation and care of their children following separation. My local Relate Centre, in London North West and Hertfordshire, also has a visiting Child Contact Centre where separated parents may safely meet children.
I first became involved with Relate when I was still working as an Occupational Therapist in the 1980s.  Assessments of daily living with patients was identifying couples who were "having a cup of tea" instead of sex, because of their disability.  I was invited by my local Relate Centre to do some training for staff on sexual problems for disabled people. Following my appointment to the Board of Relate for London North West. I have been both vice chair and chair of this Relate Centre, and a member of National Relate, and Chair of the then Education Board which established the standards of practice for Relate Practitioners.
This was both stimulating, operating in a new environment, and challenging – there were few members from an ethnic minority community, and the organization was going through operational changes at the time. Three areas of change have led to the organization becoming more accessible. While some counsellors still give voluntary hours to the service, Counsellors are now paid for the hours they work. Some may also have a private practice. This makes counselling for Relate a more accessible profession for everyone.
With a fair wage for staff, the cost of providing the service has increased, currently it costs in excess of 70.00 for each hour of counselling. However, one of the main tenets of the Relate service is that no one needing the service is refused on the basis of their financial situation. Bursary systems operate at most Relate Centers, to cover the provision of services for those who are unable to meet the actual cost of the service. Although, everyone is asked to contribute, what they can. Counselling for children attending on their own is provided free of charge.
Relate Centers can be found through England, Wales, and Northern Ireland. In Scotland similar support is offered by Relationships Scotland.  Relate National defines the standards of counselling practice, and holds a register of approved practitioners. Locally there are Centers defined by the geographic area within which they operate. This allows the development of service giving easy access for users. Usually services are available daily, during the day and evening; and during Covid mostly using Zoom.
Access to the services is via self referral. Contact maybe made via the Relate web site: