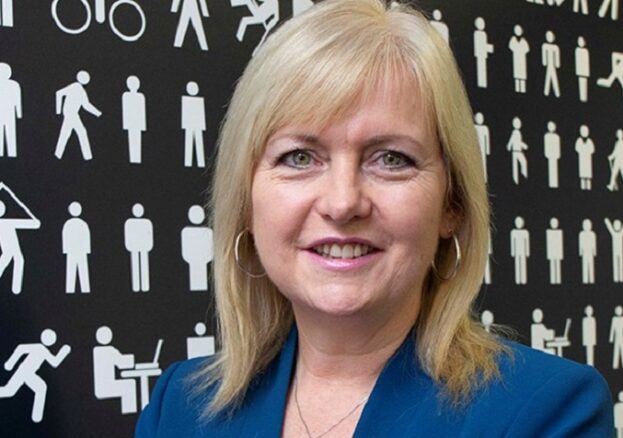 Seeing my wonderful father-in-law, Tom, die from prostate cancer, was enough to convince me that something needed to be done about this terrible disease. I am incredibly proud to be Chief Executive of Prostate Cancer UK, the largest men's health charity in the UK. I'm proud not only to lead an excellent organisation but to be able to put all my energy into the fight against prostate cancer – a disease which has had a dramatic effect on my family.
The last 18 months have been an incredible challenge. Together with Covid-19, key societal issues bubbling under the surface for years came into sharp focus. How would this affect the communities we serve, our supporters and the team? A spotlight shone on the NHS works and how people from black and mixed ethnicity communities were disproportionately affected by the pandemic. At the same time it was also shining brightly on the broader issue of racism in society, showing the world that things remained unfair and polarised in so many ways. Like so many organisations, we had to take a look in the mirror, to deliver better.
Prostate cancer affects 1 in 8 men in the UK population, but for black men it's 1 in 4. And we don't know why. In March 2020 we launched a research trial called PROFILE, to understand why black men are more at risk of prostate cancer than other men. 
Suddenly, the recruitment, the delivery and the funds for this trial were in doubt due to lockdown restrictions. Further to this, we knew the pandemic would mean men at risk would not visit their doctor to talk about prostate cancer. And access to treatment for men living with the disease was restricted – two very worrying side effects of the pandemic.
I had joined Prostate Cancer UK to save men like my father-in-law and now it was all heading in the wrong direction. We had to re-evaluate not just how to tackle the challenges of prostate cancer and the pandemic, with the economy in crisis mode and our income streams hugely depleted. But we needed to ensure initiatives like PROFILE were restarted and delivered; and that we were speaking to men at risk in a way they could engage with.
Developing a prostate cancer risk checker to encourage men at increased risk of prostate cancer to engage is one example. We tested messages to increase user engagement, the user-friendliness of the tool itself and how we promoted the risk checker in different communities. Over 200,000 men, with black men well represented, now have a better understanding of their prostate cancer risk, and what to do next.
 The PROFILE research study mentioned above is back actively recruiting black men to try and establish why they have a higher risk of prostate cancer. The researchers will regularly test black men between 40-65 who do not have prostate cancer. This is being funded by Prostate Cancer UK, the Institute of Cancer Research and The Movember Foundation. And it's thanks to fantastic ambassadors like former England, Manchester United and Chelsea player Paul Parker who has signed up to the trial and help us recruit other black men for the trial to get us back on track. Paul has been supporting us for a number of years but put his hand up for the trial following the lockdown prostate cancer diagnosis his dad received.
A mixture of technology, a focus on innovation and insight has helped us create and relaunch products and services delivered to the people we serve. Seeing 10,000 people complete Run the Month in January 2021 – in the darkest moments of the year on a number of levels – gave people something to do when entertainment options were limited – and enabled lifesaving prostate cancer research to get back on track much more quickly than we had dared hope.
And our Equality, Diversity and Inclusion working group brought together team members from across the organisation is helping us answer some difficult questions around our culture brought up by the last 18 months. This group is not the solution but it's helping us to evolve our culture quickly. As Prostate Cancer UK continues to rebuild at pace, making up for time lost, we're also making sure we don't lose one of the few good things to come out of this period – our absolute determination to do better for the people who need us most. We're not there yet. But the signs are incredibly positive.