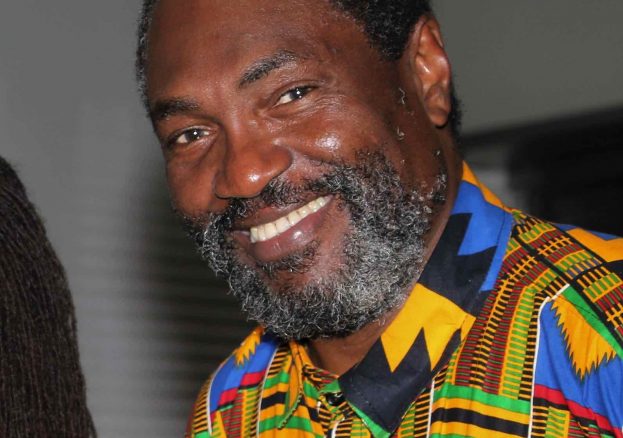 On Sunday June 21, the BritishBlackMusic.com/Black Music Congress (BBM/BMC) British Black Music Month (BBMM) programming will launch its first celebration of Make Music Day with The Great BBM Set – a 6-hour DJ set by Kwaku BBM, which will display the depth and breadth of British black music, spanning over 120 years, from Samuel Coleridge-Taylor's 1898 composition 'Hiawatha's Wedding Feast' to Dave's 2020 Brits performance of 'Black'.
The Great BBM Set is inspired by the top 5 #BBMCoronavirusLockdown playlists of British black music, which were submitted by BBM/BMC (BritishBlackMusic.com/Black Music Congress) subscribers. One of the most eclectic was culled from Prof Paul Gilroy's 50-track, 7-decade spanning Wire Windrush playlist. Expect Kwaku BBM to cover much of these playlists, but he'll also be on his own journey of musical discovery.
Join him on his musical quest – catch the live stream on Sunday June 21 6pm-midnight (UK GMT+1) of probably the most eclectic black music show you'll ever hear at: www.mixcloud.com/live/BBMed.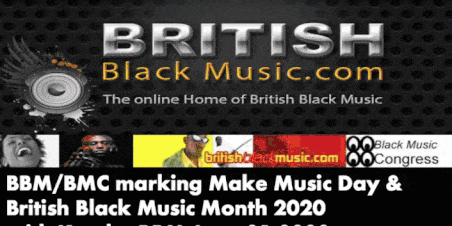 Due to our Parental Advisory policy, popular tracks which warrant Parental Advisory notice will not be included in the set. And we apologise in advance if any track with expletives or derogatory language gets past our censor!
Expect to hear Kwaku BMM oblige, as he gets some special guests on board to tell us their favourite BBM tracks.
"I'm very glad that BBM/BMC is able to support Make Music Day this year, and expect to continue doing so, particularly as it falls within our British Black Music Month window," says BBM/BMC founder Kwaku. "Hopefully The Great BBM Set should raise awareness of Make Music Day among the British black music community, and I expect greater take up from this community from next year onwards."
British black music has a long history. We can point to the late-18th century Abolitionist, businessman and composer Ignatius Sancho, the 19th century violinists and composers George Bridgetower and Joseph Antonio Emidy, and from the late 19th century the likes of the Fisk Jubilee Singers and from the early 20th century Southern Syncopated Orchestra, who were among the earliest exponents of African American music such as the spirituals, blues and jazz in Britain. Some of the members of these two acts ended living, teaching and performing in Britain.
At the turn of the 20th century, Samuel Coleridge-Taylor infused Africanness into classical music with folios such as '24 Negro Melodies'. From the British Empire's West Africa, musical styles such as highlife, and from the Caribbean, calypso and fusions of American, Caribbean and African musics, plus a British spin, led to a vibrant, multi-generic outflow that continues till today.
Britain has produced world-renowned artists in almost any of the black music genres, and certainly in the homegrown variants, such as 2-step garage, grime, lovers rock, trip-hop, and dubstep. For a quick overview of British black music, click Wiki.
British Black Music Month is an initiative started in 2006 by BritishBlackMusic.com/Black Music Congress (BBM/BMC) to highlight domestic black music, create forums for black music practitioners and fans to meet, network, dialogue, and improve their music industry knowledge and contacts. For more information, including the Friday BBM Set online disco on every Friday, 6-9pm in July: www.BBM.eventbrite.com.