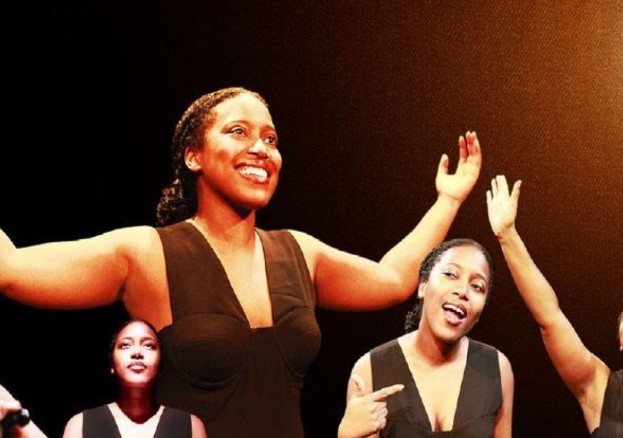 Following a sold-out 2014 National Tour and back by popular demand, actress, writer, poet and entrepreneur Tonya Joy Bolton takes her one-woman theatre show, The Holy & Horny Farewell Tour, throughout the UK for one final time (and then to the USA).
"…Tonya's ability to portray such a wide range of characters exposes her vast talent as a performer and kept a full house audience on the edge of their seats." Neil Reading, Venue Manager, Arena Theatre
"A ground-breaking play not only breaking box office records, but helping to change lives." The Voice Newspaper
"Disturbing and profound at the same time. There were moments of laughter and drama. It pulled no punches…" Bishop Joe Aldred
"Extra-ordinary and compelling." Manchester Evening News
Described as "hilarious, powerful and deeply moving," Holy & Horny is an inspirational and superbly acted one-woman show celebrating spirituality and sensuality. Written and performed by the very talented Tonya Joy Bolton, the play successfully blends different art forms such as comedy, poetry, drama, and song.
Gifted with exuberant energy, Bolton plays 20 characters gliding effortlessly from one to another (one forgets it's just her on stage!) She's in turn disarmingly naïve Sheila, a good Christian striving for holiness; her alter-ego, sensual exhibitionist Eve; an old motherly woman who looks like a tramp; Sheila's hilarious cousin Marcia; her good-for-nothing boyfriend Gary; the Church's gossipy community; and fiery Preacher Prophet (Profit) Webster ('for a mere 400 Dollars I'll pray for your soul')…
As well as making you laugh, Holy & Horny may well make you weep too as Tonya brings to the stage an innovative, head-on, no-holds-barred approach to thought provoking concepts of race, gender, culture and sexuality.
After a few adventures – some of them harrowing – Sheila finds herself isolated from her community, and in despair. Despite this (or perhaps because of it) she summons up the strength to give a full new turn to her life.
In order to bury her past deep, Sheila decides to forgive those who have hurt her, 'revenge is killing me faster than cancer, forgiveness is the only answer', and with towering strength she bravely seizes the helm of her life,
"I can't change the past/ But I'm moving on at long last/ I refuse to be a victim/ From now on I challenge the system./ I'm letting go of the hurt and shame./ The perpetrators are the ones to blame…/The past has no power over me/ From now on I choose my own destiny."
This memorable evening at the theatre pulls at the heartstrings, totally engages the brain and will leave you stimulated and exhilarated.