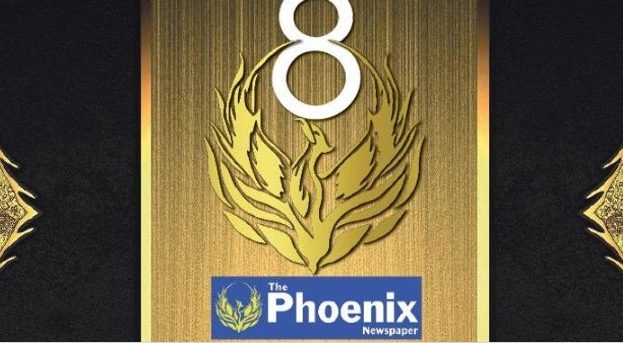 TPN Media in Association with The West Midland Reserve Forces & Cadets is proud to announce its 8th Anniversary Gala Dinner and Awards Presentation 2018.
"By pledging to serve the common good in new ways, we can ensure that the Commonwealth continues to grow in scope and stature, to have an even greater impact on people's lives, today, and for future generations." – Her Majesty Queen Elizabeth II
The message above was given by our Queen for Commonwealth Day 2018, a day when the 53 nations are united in celebrating everything the Commonwealth stands for.
With the Commonwealth Games in Australia's Gold Coast now over, and the Games flag and proverbial baton passed over to none other than Birmingham ahead of their games here in 2022, there has been no greater time than now for communities from across the Commonwealth to come together in celebration.
As a champion for inclusion, celebrating the melting pot of people that this great city and country has become, The Phoenix Newspaper has worked hard over the last 8 years to Connect Communities and Inspire a New Generation.
Now in our 8th year, we are celebrating the Commonwealth, Women in Business, and the promotion of inclusion as key themes for this years event.
The Phoenix Newspaper 8th Anniversary Gala Dinner and Awards Presentation will take place at the ICC in Birmingham on the 30th November 2018.
This year we will also be recognising our Armed Forces and Police. These men and women have made pledges to protect the people of our country and do so daily, and the increasing diversity in these roles are not only representative of the general public at large who they serve, but is indicative of a testament to inclusion and diversity across the organisations, which will extend all the way to the top. Many of these individuals are descendants of the Windrush Generation, making it fitting to salute their inclusion on the night.
2018 is also a landmark 70th Anniversary for the Windrush and the NHS. Both the Windrush Generation and the extraordinary NHS staff, past and present will be recognised.
On 22nd June 1948 the SS Empire Windrush arrived at Tilbury docks carrying passengers from across the Caribbean. Invited to assist with post-war reconstruction by Britain, the 'Windrush Generation' have helped to shape all aspects of British life, from cultural and social to political. In light of the recent scandal, it has never been a more fitting time to recognise the legacy of these pioneers and celebrate all that they have done for us.
The NHS has delivered huge medical advances and improvements to health worldwide since its inception and has become the envy of the world. From all but eradicating diseases like polio and diphtheria, to pioneering new treatments like the world's first liver, heart and lung transplant, it has been at the forefront of innovation, driven by the wonderful Doctors, Nurses, Researchers and more that work their hearts out to help others, many of whom came from the Caribbean as part of the 'Windrush Generation' including our very own Editor In Chief Marcia McLaughlin.
The flag of diversity is one that sits in the hearts and minds of the British people, in particular our reigning Queen, Elizabeth II, for whom the Commonwealth is everything, as she said in her Commonwealth Day Message – "There is a very special value in the insights we gain through the Commonwealth connection; shared inheritances help us overcome difference so that diversity is a cause for celebration rather than division."
This years event promises to bring world leaders, High Ranking Military Officials, Governors, dignitaries and specially invited guests together under the same roof to celebrate a newspaper that follows through with its promises.
Producing a free, non-biased publication monthly, both in print and online, it has taken the best part of these 8 years for all communities to understand what we are doing. But now everyone knows that there is no hidden motive. Everyone knows that we are working hard to Connect Communities, and everyone knows that The Phoenix Newspaper is the Truth Newspaper.
An international newspaper with a local heart, The Phoenix promotes Positive, Informative and Objective news, locally, nationally and internationally through its daily online updates, weekly newsletter and monthly free print and online publication.
There are a variety of sponsorship opportunities available to suit a wide range of budgets, and sponsors from all sectors are welcome, contact TPN Media on 0121 339 5885 or email galadinnerandawards@tpnmediauk.com for more information.
To purchase tickets please visit https://phoenixgalaawards2018.eventbrite.com
SAVE THE DATE.
If someone was to ask you what the difference was between The Phoenix Newspaper and any other newspaper out there, the answer would be one word. POSITIVE.
More Birmingham Listings MORE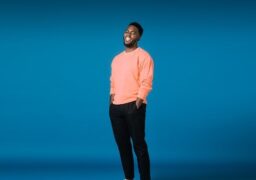 Birmingham
Thursday 7 December
Following two sold-out shows at The O2 in successive years, triple BAFTA winning British comedian Mo Gilligan is taking The…