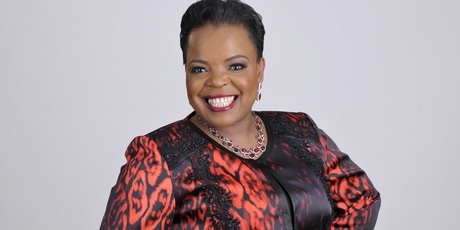 She is the Queen of South African Gospel Music. Undoubtedly the ONE OF THE BEST, Annointed and Called at ministry at a young age.
Few artists occupy the high firmament that Rebecca Malope enjoys in the South African music scene. She has sold millions of albums, won countless music awards, honoured by institutions of higher learning and above all respected by her peers and revered by legions of her fans.
From the moment she entered and won "Shell Road To Fame", Malope's name was in the stars. Her superb collaboration with SizweZako, VuyoMokoena Her music has given birth to new believers, entrenched faith in those who started todoubt themselves and brought back hundreds from their suicide attempts. Malope, (48) through her immense talent and voice has comforted many women who couldn't bear children, struggling to support their families or were in abusive relationships. And many more men and women whose hearts have been broken by the death or loss of their loved ones have found strength in the spiritual booster that is her music.
She is the original gospel superstar who performs mostly new compositions and her unique style of singing has been imitated by many young artists and continues to be an inspiration to wannabe singers.
Her TV show on SABC2 unearths new talent on a weekly basis. While her role as a judge in the South African version of the international television show "Clash of the Choirs" showcases her musical expertise and helps unearth the country's next big choral group. She is the big sister whose wisdom and words of encouragement helps fuel the ambitions of the next crop of gospel stars.
She is not called the Queen of Gospel for nothing. Her reach and appeal remains strong over the years and she steadfastly keeps up the standards and exploring new terrain with her music.
Malope's talent is not only enjoyed and recognised in South Africa but across the continent and the world. She has performed in the USA, United Kingdom, Germany, Nigeria, Malawi, Zambia, Tanzania, Kenya, Botswana, Namibia, Swaziland, Zimbabwe and Angola to name a few. She has a few firsts to her name. Chief of which is being the first black artist and woman to perform at the State Theatre in Pretoria after the unbanning of apartheid. Most recently she is the first South African artist to have a song (UthandoLwam') included in the American Christian Churches hymnbook.
Not bad for a little girl from a rural township called Lekazi near the Kruger National Park, who went to school on an empty stomach and without shoes, didn't finish school and lived on the streets. She hiked 400km from home to Evaton in Gauteng and pursued her dream. Hers is a story of resilience, determination and chutzpah. A sweet South African fairytale that says "I can do everything I set my mind to , I can be something better than my current situation".
Today she is synonymous with excellence, having received 14 SAMA awards in her career and her energetic live shows are spiritual revivals. A positive role model, she is seen by many as a true honest vessel of the gospel. Rebecca Malope, Sis Ribs, Doctor Malope is a legend in her own lifetime. She is a national treasure to be cherished. A daughter of the soil who has made our days and nights brighter with her songs and continues to remind us that life's troubles and burdens can be a little lighter through faith and every note in her amazing songbook is a soothing balm for the soul. Twenty seven years of committed service to the music industry – many SA Music Awards, Crown Gospel Music Awards, MetroFM Music Awards, Kora All Africa Music Awards later, Malope deserves the ultimate recognition and praise with a Lifetime Achievement Award from the SAMA, the premium music awards in the land.
Music trends will come and go, and styles will change, but Malope will remain the rock of ages. All hail the Queen of Gospel!
http://rebeccamalope.com/index.html
More Birmingham Listings MORE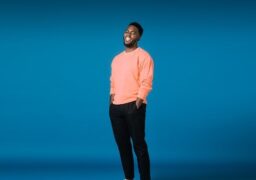 Birmingham
Thursday 7 December
Following two sold-out shows at The O2 in successive years, triple BAFTA winning British comedian Mo Gilligan is taking The…