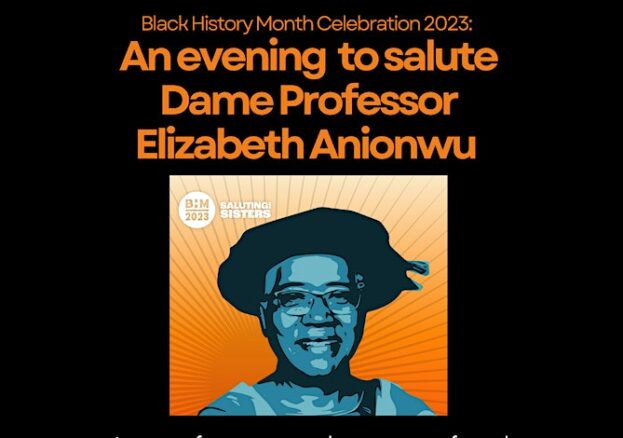 This year's theme is 'Saluting our Sisters,' and as a school we have been focusing our learning around the remarkable life and legacy of Dame Professor Elizabeth Anionowu.
Dame Elizabeth became Britain's first Sickle Cell Specialist Nurse and was named as one of the 100 greatest Black Britons in 2020. Dame Elizabeth was honoured with the Order of Merit in 2022, and a Damehood (DBE) in the 2017 for her services to nursing and the Mary Seacole Statue Appeal.
Behind these incredible achievements, Dame Elizabeth's life has been filled with twists and turns. Her life is a prism from which to unpack and explore issues of identity, race and racism, inequalities, political consciousness and success in the face of adversity.
Dame Elizabeth will be joining us for this special evening event on Thursday 16th November from 5-6:30 pm! Please put this in your diaries and come along for a celebratory evening of student performance and a live interview with Elizabeth!
Her memoir, Dreams From My Mother, was published in 202. It is available in both paperback and as an audiobook. Website: www.elizabethanionwu.co.uk.
All profits made from ticket sales will be donated to the Sickle Cell Society UK. Additional donations to the Sickle Cell Society UK can also be made by also purchasing a donation ticket at the checkout.