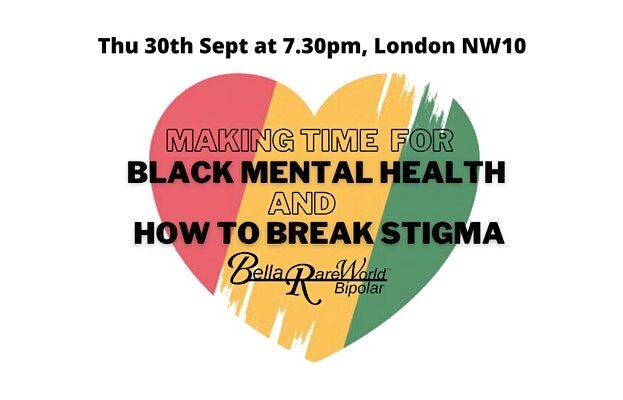 For our celebration event launch our team have carefully chosen an outdoor & indoor covid friendly venue, see here. Rubio, 43 Park Parade NW10 4JD. 15 minutes walk from Willesden Junction tube station on the Bakerloo Line.
Our team have taking precautions to ensure this is a covid safe in-person event. Tickets are required in advance due to venue capacity covid restrictions. Masks and hand sanitiser will be available on arrival for those who require to use them. #NoMaskShaming. Please respect people's rights who choose to wear no not wear a mask.
Your attendance will be part of well needed fundraising movement in our black community: Making time for black mental health & How to break stigma created by Bella Rareworld a black woman for black people as seen in the media, the Voice Newspaper and Stylist Magazine.
EVENT PANEL 
For more information about this event or upcoming 27th October 2021event please contact Serena, Business Development Manager on 07726 350 524 (WhatsApp)
Brent
Sunday 3 December
Nick Rankin talks about his new history & memoir of being a child in colonial Kenya, African nationalism…