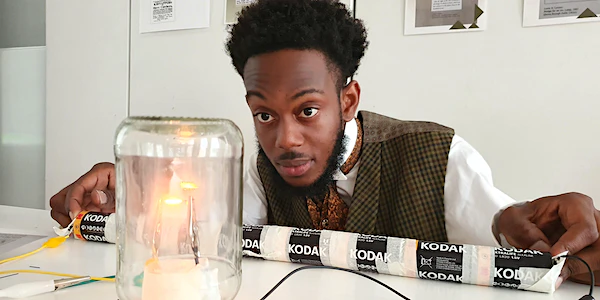 Join us for an exhibition of archival material, a workshop and performance on Lewis Latimer
Come and meet Lewis Latimer, the man who came from humble beginnings to work with Thomas Edison and transformed the way we see the world. He invented the lightbulb filament, making Edison's most famous invention a success, and travelled to Brixton to light up Electric Avenue. With Latimer's help, you will learn about how circuits and lightbulbs work, as well as some of his other scientific breakthroughs and even his poetry.
The session will be followed by a poetry workshop led by South London based poet and advocate for young people, Ragz-CV, to inspire attendees to write their own response to this overlooked figure of science. Creative pieces of poetry and prose produced by children and young people will be on display throughout the week, alongside an exhibition of archival material housed at Black Cultural Archives and other archives will evidence the impact Latimer had on South London communities and the world.
This event is part of the Being Human festival, the UK's national festival of the humanities, taking place 10–19 November 2022. Led by the School of Advanced Study, University of London, in partnership with the Arts and Humanities Research Council and the British Academy. For further information please see beinghumanfestival.org.
*BCA is fully wheelchair accessible, with plenty of seating available. There is level access as well as automatic doors. Please contact the organiser regarding specific access requirements.
About Poetic Unity
Ryan J. Matthews-Robinson better known as Ragz-CV is a Poet from Brixton, South London. Known for his amazing work raising significant awareness and thousands of pounds for 'Alzheimer's Society' charity through his music and events between 2012-2016. The Spoken Word Artist now 34 years old runs his own registered charity 'Poetic Unity' which he founded in 2015. The Brixton based charity provides support and services for young people across the UK. Poetic Unity uses poetry as a tool to support young peoples mental health, education, personal development, community cohesion and physical health. Poetic Unity has provided over 1,000 services and has supported more than 30,000 young people since its inception. Ryan is passionate about giving a voice to young people and providing safe spaces for them to grow and excel. Ryan intends to keep expanding Poetic Unity to support more marginalised young people throughout the country. Find out more about Ryan's important work with Poetic Unity here: www.PoeticUnity.org.uk
More Brixton Listings MORE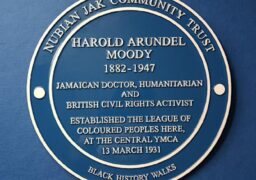 Brixton
Sunday 31 March 2024
Join us on our three-hour drive showing London's top tourist attractions from an African/Caribbean perspective. There is at…