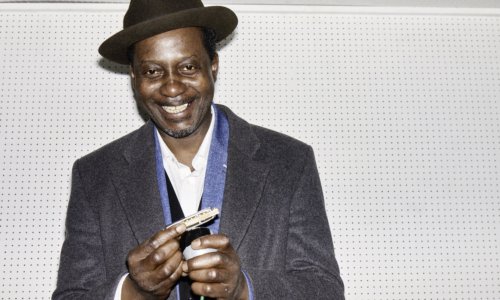 Three times winner of the Blues Awards as British Best Harmonica Player of the Year, Errol Linton is a harmonica wizard from Brixton (of Jamaican descent), a singer, a songwriter, a painter and the hero of the London Underground, where he has played his unique and highly original blend of blues with hints of reggae for 30 years. Tonight, he brings his music to Cheltenham's stage.
The Daffodil began life as Cheltenham's first purpose built picture palace, opening its doors to the public on the 5th October 1922. With its contemporary Art Deco style and exuberant individuality, The Daffodil was an instant success and, despite its impressive 750 seat capacity, screenings had to be increased from one showing per week to twice-daily to cope with visitor demand.
In 1996, The Daffodil underwent a period of renovation, proudly re-opening as one of Britain's most unique and dramatic dining rooms on 14th February 1998 amid a flurry of excitement and intense local interest. The venue is continually restored and invested in to ensure that The Daffodil remains as vibrant and stylish as when it opened nearly a century ago.
Today the building is a civic award winning iconic Cheltenham Landmark as well as one of country's finest surviving examples of original Art Deco cinema design.