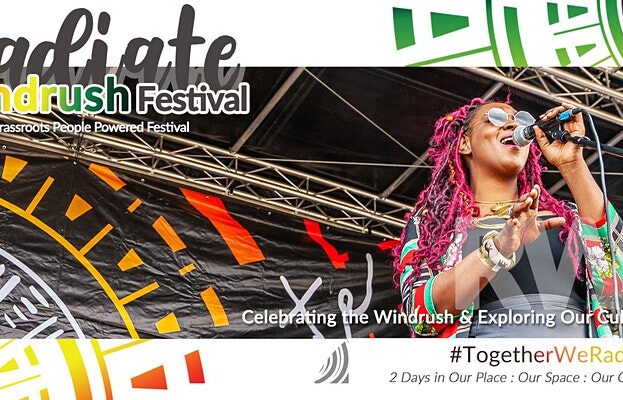 The 3rd edition of the grassroots community festival marking our #Windrush returns for 2021 & to celebrate National Windrush Day in a fun & friendly atmosphere through food, music, language, dancing, drinks, crafts & traditions.
Yes! We love all things Caribbean…
Keep an eye on what's on here > What's On at Radiate Windrush Festival
Once again we bring the family together to highlight the beautiful history & the iconic impact of mass migration of Caribbean people to the UK for over 73 Years.
All are welcome so represent your culture – bring your flags, rags, whistles, horns & especially your good energy. We soak in the vibes & experience vibrant Caribbean culture with our African connections & Creole creations.
Some of the features for this year include:
🔸:: Film screening of stage play Small Island compliments of National Theatre Live
🔸:: Photographic exhibitions 🔸 :: Dedicated Windrush Heritage space 🔸 :: Live stage performances 🔸 :: Sound system party 🔸 :: Make & create in the artistic hub 🔸 :: Relax & vibe in the well being garden 🔸 :: Eat in the food village 🔸 :: Shop with our market vendors 🔸 :: Engage in some informal talks 🔸 :: Catch film & documentary screening 🔸 :: Watch the Windrush Cup Football Game 🔸 :: Vintage Car Display
And more….
For 2021 we have also launched a special Elder's Garden to say thank you to all our Seniors to give them the 'good-good' treatment.
TICKETS/BOOK NOW: www.radiatefestival.com/tickets
===========================
Share Event Details:-
Radiate Windrush Festival
Saturday 19 June 2021 & Sunday 20 June 2021
From 12pm each day
@ Crystal Palace Park, London, SE19 2GA UK
Tickets:-
Weekend passes available online now or more on the door
£ 5.00 + bf (Children) 5 – 17 years old£12.50 + bf (Adults)
Under 5's & Over 70's are FREE – Affordable Meal Deals will also be available for purchase
ALL ENQUIRIES:
===========================
#windrush73 #windrushlondon #windrushUK #blackculturelondon #blackbritishculture #blacklondon #togetherweradiate #caribbean #african #creole
Why People Love Radiate Windrush Festival
::Live Music, Sound System & Stage Performances
For 2 days we bring out the entertainment & activities
::Food from Across the Caribbean & the World!
Taste something different
::Celebration of Real Community
The entire event atmosphere is about celebrating & appreciation of culture
::Family Friendly & Multi Generational
From old to young it is a great environment from Granny to Baby
::Good Vibes…
A festival which is grassroots in nature & relaxed
Grab Tickets for Radiate Windrush Festival
Represent your culture & bring your flags, whistles, horns, family & especially your good vibes with 2 Days of celebration for National Windrush Day!
More City of London Listings MORE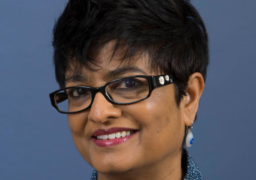 City of London
25 June 2021
Pratibha Parmar has amassed a unique body of docs recording the evolution of British Asian identity from the…