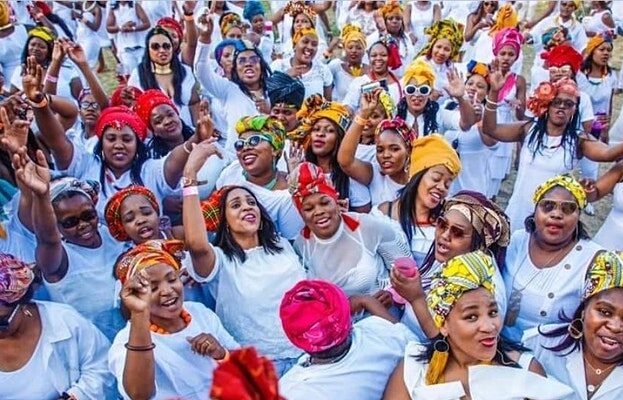 Doek on Fleek is an event for women only. Its purpose is to bring women together to Inspire,Motivate and Love each other. It is a Lifestyle.
What is Doek On Fleek ? You may ask
Founded by Thandi Mavata from South Africa , Doek on fleek is a Womens social gathering that seeks to eradicate the pull her down syndrome and promote the empowering, supporting and uplifting each other attitude and way of life. Women from different backgrounds, countries, ethnicities together.
We use the Doek as a symbol for this movement because it is the one thing that is common among us women. At one stage in your life as a woman you will wear aDoek. A Doek has no colour, age, social status or level of education. At Doek on fleek you get to support other women exhibiting their products, selling their wares , motivate each other and above all Love one another..
Different activities by women for women .Live performances, motivational speakers, tutorials and above all Fun.. Fun.. and more Fun with like minded women.
Doek on Fleek is mobilising women to come together and wear their crown with pride. Gcwala nge Doek!!