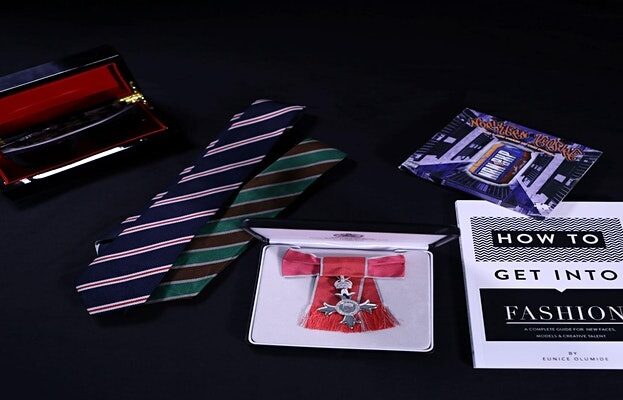 Eunice Olumide discusses her journey in the fashion industry and celebrates the creativity within Black fashion.
How are progressive changes within the fashion industry being documented by the National Museum of Scotland through exhibitions and contemporary collecting? Join model and broadcaster Eunice Olumide as she shares her experience of a transforming industry with museum curator Georgina Ripley.
This event will be followed by a live Q&A chaired by Mal Burkinshaw – a great opportunity for anyone interested in working in a diverse and inclusive fashion industry.
Eunice Olumide is a Scottish supermodel, broadcaster and curator who has worked for top designers including Prada and Alexander McQueen. She runs her own fashion label and established The Olumide Gallery in London. She was awarded an MBE in 2017 for services to broadcasting, the arts and charity. Eunice's MBE is on loan to National Museums Scotland and is currently on display in our Scotland: A Changing Nation gallery.
Georgina Ripley is Principal Curator of Modern & Contemporary Design at National Museums Scotland, and is responsible for the modern and contemporary fashion and textile collections, from 1850 to the present day. Georgina curated National Museums Scotland's touring exhibition, Body Beautiful: Diversity on the Catwalk currently being shown at The Civic in Barnsley.
Mal Burkinshaw is Head of the School of Design at Edinburgh College of Art. Mal was formerly Programme Director of Fashion and led the Diversity Network, sharing best practice on the theme of diversity and engagement with users' needs and feelings. Eunice, Georgina and Mal will discuss Eunice's recent book How To Get Into Fashion, focussing on creativity, diversity and wellbeing.
More Edinburgh Listings MORE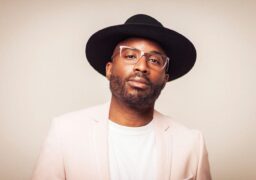 Edinburgh
Thursday 14th December
One of today's most popular classical musicians; pianist, composer & producer Alexis Ffrench is indisputably one of the world's…