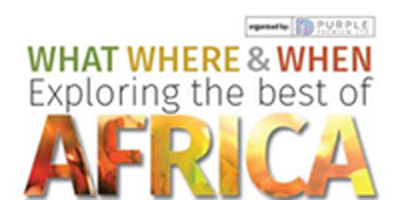 We invite you to join us for the official launching of Woodbury Terrace, a fine selection of 4 bedroom Terraced Houses in Sangotedo Lekki, Lagos Nigeria.
We will also be exploring new opportunities in Nigeria with leading industry experts in Real Estate, Education, Agriculture, Finance and numerous other sectors.
Its an event not to be missed for anything..Loads of Exciting Stuff….You might be the lucky winner of our star prize for the night…But you need to come with at least 5 guests to qualify to enter for the draw…..Tip (its a Real Estate related Prize).
We look forward to seeing you there…
Time: 7pm -8.30pm
Entry: Free before 7pm £10 afterwards
Get to know our speakers
Richard Obahor (Host)
CEO Purple Premium Ltd
Richards's career in the Real, Estate industry began in the, UK as a buy-to-let landlord, and, within the space of two years, rapidly progressed to acquiring, and managing a multi-million pound, property portfolio owing to his unique acquisition expertise. Richard is also responsible for sale and acquisition transactions worth millions of pounds for his high-net-worth clients.
Richard has an Executive Masters in Business Administration (MBA) from Plymouth University and has also attended several professional courses from highly reputable institutions. He has also won numerous industry awards.
With a burning passion for progression Richard delved into the development side of real estate and his knowledge and expertise has since been translated into the Nigerian market place, ensuring his organization provides their broad-spectrum customers with the highest level of quality Service.
Yemisi Akindele
CEO High Achievers Academy
Yemisi Akindele founded High Achievers Academy, a supplementary school and Education Consulting firm over 20 years ago. She holds a first degree in Accounting and Finance, a postgraduate degree in Law and a Certificate for Professional Development in Leadership and Decision making from both University College London and Harvard Business School.
Yemisi is the author High Achievers Top Schools Search Guide to independent schools in the UK and in Nigeria, the organiser of high Achievers Academy Summer Camps and high Achievers Health/Wellness Retreat for Women in Leadership Conference(Abuja), coordinator for London (UK) chapter for African Women Leadership Organisation, author of a self-development and leadership book, "Greatness in me and my child"(TBR) and is alsoa recipient of the Black History Month Award from Thurrock Council.
Yemisi is also a Member of Women's Barrister Association, Member of the British Nigerian Law Forum, Member of Society of Educational Consultants Member of British Council Consultants and an Honourable member of Inner Temple.
Richard Howarth
African Private Office
Richard spent 34 years in the banking industry working in a senior management position for Barclays and Standard Chartered. He began his career on the shop floor, but soon progressed onto Barclays' Management Development Programme whilst studying for his professional banking qualifications. His career as a corporate banker developed rapidly. In the early 1990's Richard was appointed to head the Corporate Business at Barclays' Northumberland Avenue International Branch. It was in this role that he first travelled to Africa. He moved to Barclays International Private Bank in 1996 and became a regular traveller to the continent, finishing his time at Barclays as Head of their African Private Banking business. In this role he travelled to Angola, Benin, Botswana, Cameroon, Ghana, Kenya, Mauritius, Nigeria, Sao Tome and Principe, Seychelles, South Africa, Tanzania, Togo, Uganda and Zambia. In 2009 Richard moved to Standard Chartered to establish their Private Banking team for Africa.
Richard has strong connections throughout the financial services industry. He is an Associate of the Chartered Institute of Financial Services and holds their Financial Studies Diploma qualification. He is a keen golfer and enjoys gardening and collecting African art.
Kunle Aderemi
CEO Global Ethnics Ltd & FODION UK Exhibitions
Kunle is a firm believer in the project Nigeria. This firm belief, metamorphosed into the Foreign Direct Investment Opportunities in Nigeria Exhibition & Summit (FODION), which he has been organising since 2013.
FODION is all about attracting Foreign Direct Investment into Nigeria and with that adding value to Nigerian states, creating employment opportunities and boosting technology transfer. Kunle is of the opinion that it requires considerable effort, resources, time and connections to build your international trade business, and an even longer commitment to show tangible results of inward investment activities. It is on this basis that FODION provides assistance working with SMEs and State/Local Governments as an extension of their economic development team. With expertise spanning over fourteen sectors, including aerospace, life sciences and green technologies FODION leverages its contacts and networks to provide an opportunity for measurable trade activity to take place.
Kunle attended Government College Ibadan, the Polytechnic Ibadan, Ahmadu Bello University Zaria & Robert Gordon University, Aberdeen. Kunle also served the Nigerian Community (United Nigeria Welfare Association, Birmingham) as Secretary General for eight years. He is also the publisher Invest Africa Magazine and he is currently serving in an advisory capacity on Foreign Direct Investment to some State Governments in Nigeria.
Dotun Olowoporoku
Partner Starta
Dotun is the Managing Partner at Starta, a content and data platform that makes it easier to build, discover and track high growth businesses in Africa. He is the founder of meals.co.uk, an on-demand food delivery platform in the UK. He was responsible for investing in early stage startups in Africa via Potential VC, a UK-based angel syndicate fund.
A technology entrepreneur based in Bristol, UK, Dotun has a particular interest for product concept and development; mobile technology, mentoring, fund raising, team building, brand development and public speaking. In June 2014, He was voted as one of the 42 most influential business people in the South West of England that are under 42 years of age, and was the recipient of the '2014 Breakthrough Business Prize' in recognition of his contribution to business in the region.
Dotun was educated at University of Lagos (BSc), Middlesex University (MA) and University of the West of England (PhD).
More Events in Greater London Listings MORE
Westminster
Until January 2024
For Black Futures Season 2023, a new exhibition focusing on influence of scientific ideology, racism and resilience will…