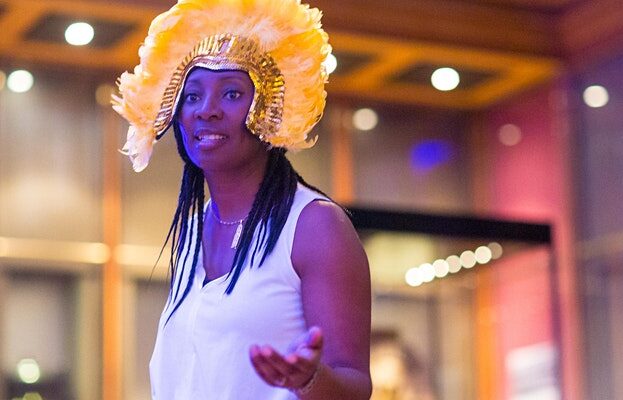 HOXTON 253 invites you to join London-based professional storyteller and writer Wendy Shearer as she takes young people on an otherworldly trip through Afro-Caribbean folklore and Greek mythology-inspired tales that conjure supernatural beings and strange goings-on. The event will take place amongst the creatures inhabiting our current solo exhibition Witches, Scamps and Things by Hackney-based artist Kelly Sweeney, who will also be joining Wendy for the Storytelling.
This is Sweeney's first solo exhibition in London since 2016, showcasing a new Arts Council England supported multidisciplinary body of work including film, sculpture, painting and, for the first time performance. The gallery is accessible for wheelchair users. If you have any concerns regarding access needs please do contact us.
Check out our other events programmed especially for a younger audience.
Booking is essential and numbers are limited.
Kelly Sweeney is a London-based multidisciplinary artist who studied at Nottingham Trent University and Chelsea School of Art graduating with an MA in 2014. Sweeney exhibits regularly, and has work in private collections in Europe, Asia, America, Canada and the UK. Witches, Scamps and Things showcases an Arts Council England supported body of work comprising film, sculpture and paintings. Sweeney is also a qualified teacher with many years experience in arts education and creative provision for young people.
Wendy Shearer is a London-based professional storyteller and writer with a diverse repertoire of stories which she delivers in schools, museums and private events for both young and adult audiences. Her tales draw mostly from her own Afro-Caribbean ancestry and study of ancient Greek literature, both culturally rich in folkloric myth.
The event is suitable for KS2 from Year 3 upwards.
Adults will not be permitted into the gallery space for the events themselves, but will be asked to drop children off and collect from the entrance promptly at the end. You are very welcome to view the show during public opening after the event. The gallery will only be open to those young people booked onto the workshop for the duration of the event, accompanied by Kelly Sweeney and a gallery member of staff. All adults involved in running this event hold DBS clearance. If you have any questions or concerns please feel free to contact us. All equipment will be freshly sanitised, with hand-washing facilities available throughout the event.
A text by curator and writer Linda Rocco accompanies the exhibition.
The gallery is hosting a programme of events alongside the show. Join our mailing list for further details or discover the full programme here: hoxton253.com/kelly-sweeney
The exhibition and associated programme is supported using public funding by the National Lottery through Arts Council England.
More Hackney Listings MORE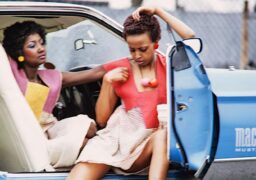 Hackney
Wednesday 6 December
Armet Francis' 1970s Brixton Market fashion photography are playful and rare frames of black joy. A Jamaican-British photographer…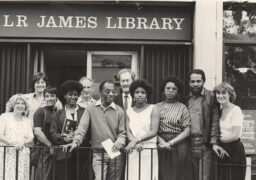 Hackney
Sunday 3 March
This walk recognises 75 years since the SS Windrush arrived from the Caribbean. It covers from the 1950s…