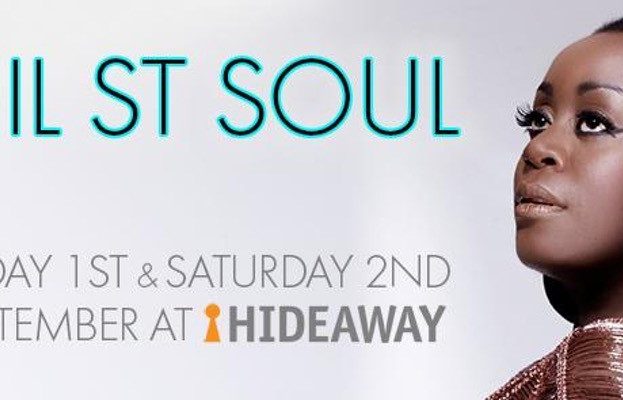 The stunning Neo-soul and jazz grooves of the wonderful Miss Hil St Soul return to Hideaway for two nights
"It's rare in the soul arena for UK based acts to genuinely give the Americans a run for their money, but Hil St Soul seem on track to do just that." BBC Music
"One of the UK's most quietly-consistent soul music exports to the US" Blues & Soul Magazine.
Hil St Soul
Hilary Mwelwa aka Hil St. Soul was born in Lusaka, Zambia and relocated to London with her family at age five. As a child she adopted her father's love of music, as their home was immersed with the sounds of traditional Zambian music along with American R&B/Soul icons such as Aretha Franklin, Marvin Gaye and Stevie Wonder.
Her 1999 debut album "Soul Organic" received widespread acclaim and featured a cover of Aretha Franklin's "Until you Come Back to me" which has been playlisted on Jazz FM and Soul and Smooth Jazz Radio Stations all over the world for over 17 years. This was followed in 2002 with "Copasetik & Cool" which included her hit version of The Isley Brothers evergreen classic "For the Love of You". Her last album "Black Rose" (2008) featured the Neo-Soul anthem "Smile"
Hilary has had the privilege of performing at great events and venues around the world alongside an array of great artists and musical legends including James Brown, D'Angelo, Angie Stone, Macy Gray, Isaac Hayes, Donell Jones, Boys II Men, Lalah Hathaway, Rashaan Patterson, Calvin Richardson and Jodeci.
More Lambeth Listings MORE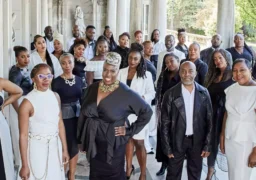 Lambeth
Thursday 30th November
Led by Karen Gibson MBE, the London-based choir best known for its royal wedding performance marks 30 years…