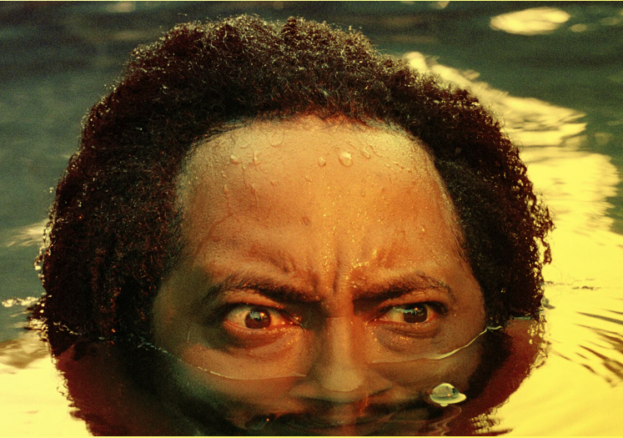 Funk, R&B and punk all feed the surreal genius of virtuosic bassist and singer Stephen Bruner, alias Thundercat. Support comes from high-energy New York jazz trio Onyx Collective.
The LA native's latest album, Drunk, is a 23-track epic journey into his often hilarious, sometimes dark mind.
A few friends join the Grammy winner on the album, which features guest appearances from Kendrick Lamar, Pharrell Williams, Michael McDonald, Kenny Loggins, Wiz Khalifa, Kamasi Washington and Brainfeeder mastermind Flying Lotus.
The album was cited in countless 'Best of 2017' lists and was named the BBC 6 Music Recommends Album of the Year 2017.
Thundercat has released two other critically acclaimed full length albums on Brainfeeder – The Golden Age of Apocalypse and Apocalypse – as well as 2015 mini-album The Beyond / Where the Giants Roam.
He has also contributed to landmark albums by Kamasi Washington (The Epic) and Kendrick Lamar (To Pimp A Butterfly and DAMN).
His work on To Pimp A Butterfly netted him his first Grammy in 2016 for standout track 'These Walls'.
In the past year he's graced the stages of Coachella and Glastonbury as well as high-profile slots at the Hollywood Bowl and a memorable sold out show at New York's Irving Park where Dave Chappelle made an impromptu appearance as his hype man.
It's been a long time coming: Bruner found his instrument at the age of four. That made him a late-bloomer in the house of Ronald Bruner Senior, who drummed with the Temptations among others.
His first bass was a black Harmony, and he practiced to the Ninja Turtles soundtrack until pops played him Jaco Pastorius.
He joined thrash legends Suicidal Tendencies as a teenager, and spent road and studio time with everyone from Stanley Clarke to Leon Ware, Snoop Dogg and Erykah Badu.
Eventually the name Thundercat stuck, a reference to the cartoon he's loved since childhood and an extension of Bruner's wide-eyed, vibrant, often superhuman approach to his craft.
More Lambeth Listings MORE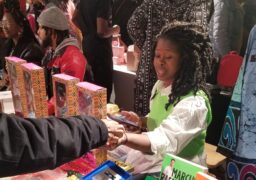 Brixton
Saturday 2 and Sunday 3 December
Join Black Culture Market for their exciting Winter event for Christmas. Black Culture Market is the destination to…