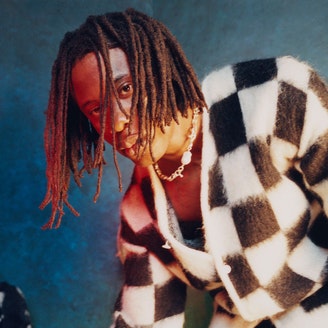 Ever since an early Obongjayar demo first surfaced on SoundCloud in 2016, it's been clear that Steven Umoh, the man behind the moniker, possesses a completely unique talent. Known to his friends simply as 'OB', the Nigerian-born, London-based musician pens stirring and spiritual lyrics, while commanding a distinctive voice that flits between rap, song and spoken word. With afrobeats, soul and hip-hop influences, he has created a bold, genre-defiant musicality.
Despite rich successes over the last few years; OB has never felt ready to release an album, until now, and his debut full-length, 'Some Nights I Dream of Doors' represents a real levelling up for Obongjayar. Across twelve tracks, he deftly moves through diverse sounds and subcultures while navigating a wealth of personal and political topics. Album opener, Try is an urgent and euphoric call to arms with a rousing beat and glittering production, 'We used to be invincible, we used to be so beautiful' he sings. 'When you're a child, there are so many possibilities' he explains. 'You can be a pilot or an astronaut, it's all so possible. By the time you
turn twenty, you realise you're probably not going to become a brain surgeon; reality starts to set in. That's what the song and this record is about; where do those feelings go? At what point do we lose our innocence, our wide-eyed approach to the world?'
If his last EP, Which Way is Forward? posed a lot of questions as Obongjayar examined his identity and his place in the world, Some Nights I Dream of Doors is his coming of age moment. In OB's exploration of everything from familial expectation to self-seeking politicians; there's a boldness and a confidence to every track. Message In a Hammer pulses with Fela Kuti Zombieesque rhythm and urgency, while in Parasite, he offers a searing takedown of, 'conservative leaders trying to tell people of disadvantaged backgrounds how to live and to better their lives, when they have no experience or understanding of our lives.' The album is a real showcase of his vocal dexterity. In softer moments like Wish It Was Me – a song about his younger brother – and piano ballad Wind Sailor there's a powerful vulnerability in Obongjayar's lesser-heard singing voice.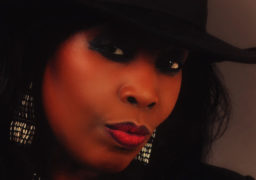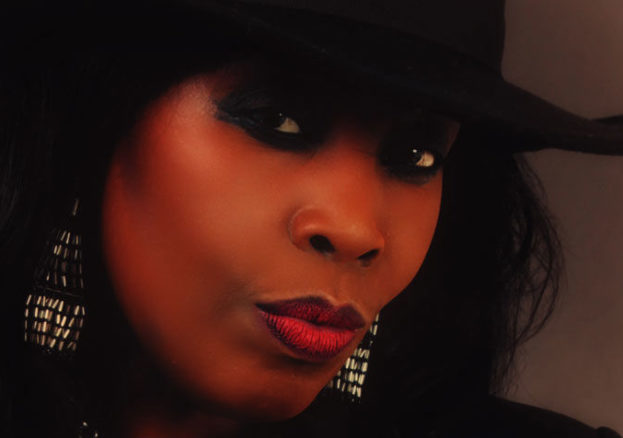 Leeds
Thursday 18th January
Ruby Turner is renowned for hits such as If You're Ready (Come Go With Me), I'd Rather Go Blind and the number…