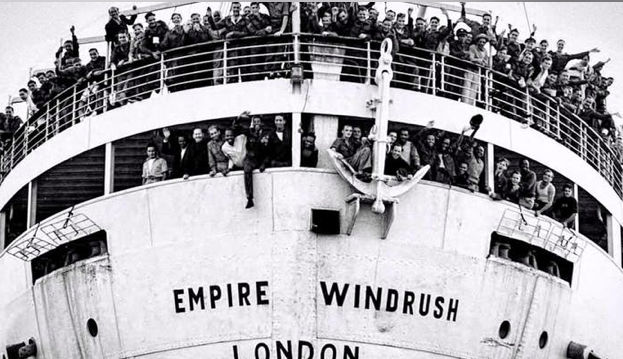 To mark Windrush Day, theMeCCSA Race, Ethnicity and Post Colonial Network in collaboration with The Stephen Lawrence Research Centre at De Montfort University and Media Discourse Centre examine if, and how the media discourse on immigration and citizenship has changed and evolved?
Media discourse on immigration, race and ethnicity is best described as negative, and Government policies on immigration, appear to promote a hostile environment in order to deter potential immigrants. This discourse is not new, sixty years ago when the Windrush generation arrived in Britain they faced discrimination, prejudice and last year, a number of them who had arrived legally, most likely as children, were been removed from the UK because they were unable to prove they had a right to remain.
So what if anything has changed in the intervening years since Empire Windrush docked in 1948 bringing to the UK hundreds of Caribbean migrants? What parallels are there between the media discourse of Windrush and newer migrants from Eastern Europe or further afield? Does a post-Brexit Britain mean discrimination will be legitimised when the UK takes control of who is welcome in the country?
Keynote Speaker Patrick Vernon OBE
Since 2010 Patrick Vernon led a campaign calling for a Windrush Day and in 2018 kick started the campaign for an amnesty for the Windrush Generation as part of the Windrush Scandal which led to a government u-turn in immigration policy and resignation of Amber Rudd as Home Secretary.
The keynote Leture will be at 4pm.
Lunch, and academic papers from 12.30 onwards
More Leicester Listings MORE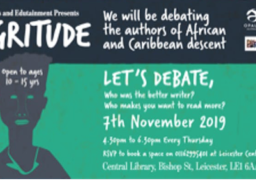 Leicester
JUL 30 Thu, 16:30 - 18:30
www.negritudedebate.org/ Opal22 Arts and Edutainment present Negritude, a fresh programme of debating events. Negritude examines and upholds the…