This In Conversation event, featuring Pawlet Brookes and some of the contributors from Serendipity's latest publication, My Voice, My Practice: Black Dance, will be an opportunity to listen to the voices of practitioners as they discuss their career history, techniques, pedagogy and performance practice, as they work to dismantle any perceptions of homogeneity when it comes to dance by, from and for the African and African Caribbean Diaspora.
Panellists include Eduardo Vilaro, Makeda Thomas and Thomas Prestø.
My Voice, My Practice: Black Dance is a new publication featuring contributions from Eduardo Vilaro, Cynthia Oliver, Léna Blou, Gladys M Francis, Annabel Guérédrat, Henri Tauliaut, Thomas Prestø, Alice Sheppard, Makeda Thomas, Vicki Igbokwe, Project X and Jonzi D, exploring artistic practice and the changing face of dance.
Part of The International Association of Blacks in Dance (IABD), 30 Years Of Serving Black Dance Celebration. IABD preserves and promotes dance by people of African ancestry or origin, and assists and increases opportunities for artists in advocacy, audience development, education, funding, networking, performance, philosophical dialogue, and touring.
More Leicester Listings MORE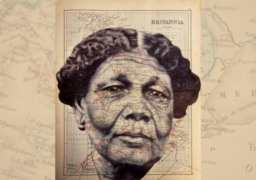 Leicester
Friday 20th October - Sunday 10th December
Habib Hajallie champions figures from ethnically diverse backgrounds that have been conspicuously omitted from traditional British portraiture, he…