Liverpool African Caribbean Centre and Tayo Aluko & Friends Present
Award-winning local actor Tayo Aluko in his acclaimed play about African Resistance, History, Music & Cricket.
He is Britain's first Black judge, a fine singer and keen cricket lover. Finding himself stranded in the Heart of Empire, Nigerian Tunji Sowande muses on Black liberation struggles worldwide. He insists he is no political aficionado, but is content to contribute in court or through his songs.
Just An Ordinary Lawyer tells the story of Nigerian Tunji Sowande, as he quietly breaks through multiple barriers to become Britain's first Black recorder in 1978. Also a fine concert singer and keen cricket lover, he muses on international politics and history as they affect the Black world from Africa to North America, the Caribbean and Britain, from the point of view of one who would rather watch sports, and spread love and peace through the medium of song. Recalling heroic sporting achievements (including the historic 1979 ODI Windies victory over England) alongside epoch-defining political events, the play was recently described as "a masterclass in performance art, research and history."
More Liverpool Listings MORE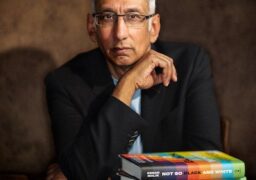 Liverpool
Wednesday 6 December
Writer and broadcaster Kenan Malik upends assumptions underlying today's debates around race, culture, whiteness and privilege by explaining…