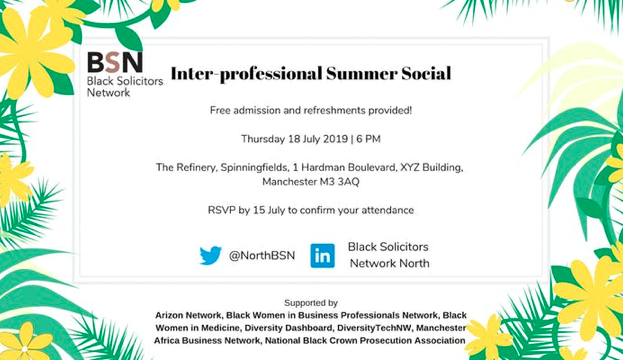 We are delighted to invite you to our inter-professional networking event on Thursday, 18 July from 6pm onwards.
Tickets are free, but numbers are limited!
Join us for what is sure to be another hugely successful event where you can mingle with friends old and new over canapes.
The array of people attending will provide excellent opportunities to expand your professional network.
BSN's nominated charity is The Social Mobility Foundation: they aim to make a practical improvement in social mobility for young people from low-income backgrounds. http://www.socialmobility.org.uk/