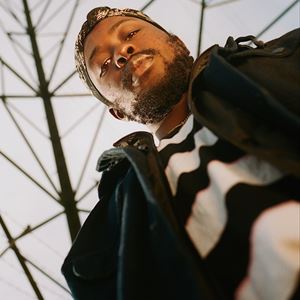 Tottenham artist Oscar #Worldpeace seeks to give back to Manchester , through a lyrical celebration with a particular focus on the strength of black femininity.
"Being black is a responsibility", #Worldpeace breezes on lead track 'No White God' from his new EP IC3. The song's trap-beat is cooly fractured by inquisitive lyrics that unpick the institutional racism still at work within the UK.
The music suspends you in the melodic experiences of being a black person from a London estate and reveals #Worldpeace's ability to mind, scrutinise, and reclaim the historical misrepresentation of black people within British institutions. This precision highlights an artist who rather refreshingly, is acutely aware of the wider responsibility he bares for the rhetoric he releases. Mainstream music has become fertile ground for experiencing a variety of intersecting black music genres and as #Worldpeace remarks "it should be used to spark conversations, by unifying people and separating the idiots".
Time: 7:30 PM
More Manchester Listings MORE
Manchester
Saturday 12 March 2022
Zoe Wees is a German singer-songwriter. Her debut single "Control" charted in several nations including number 1 in…