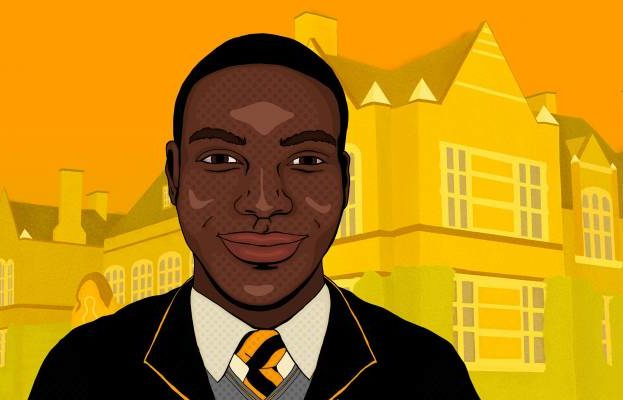 The award-winning Middle Child present brand new gig theatre about a working class black kid who's accepted to a prestigious grammar school.
This lyrical, semi-autobiographical piece from writer and performer Daniel Ward uses grime, hip hop and theatre to tell the story of the struggle between a new environment that doesn't accept you and an old one that has no opportunity.
Featuring original live music by Prez 96 and James Frewer, The Canary and the Crow is the latest show from the company behind All We Ever Wanted Was Everything.
Middle Child are a Hull-based company creating gig theatre that brings people together for a good night out with big ideas. They tell untold stories which capture the electrifying moment when the beat drops, mixing original live music with bold new writing.
"A superb piece of gig theatre" – Lyn Gardner on All We Ever Wanted Was Everything.