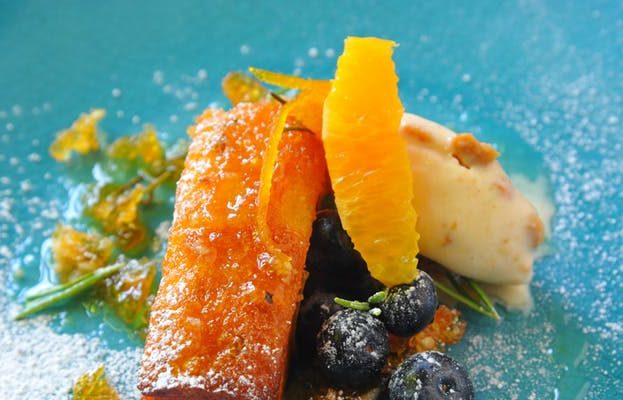 An Arabian proverb has it that "food for one is enough for two, and food for two is enough for three" – learn more about this magical cuisine packed with colour, textures, scents and flavours in our special class. On the menu will be pigeon pastilla, chicken with preserved lemon and olives, chickpea and sweet potato tagine, cous cous and lemon, honey and saffron syrup cake.
Our hands-on practical classes offer you the chance to develop your kitchen skills, learn new techniques, gain hands-on experience, improve your cooking confidence and have lots of fun in our purpose-built cookery school kitchen at The Assembly House. You will learn the best methods to get the best results in the kitchen as you work alongside a chef with four decades of experience who will make cooking simple for you. You'll be able to ask as many questions as you like, in a relaxed home-from-home atmosphere and you can look forward to cooking, eating, drinking and laughing – Richard really does have an anecdote for every occasion!
Students are given expert tuition and recipe sheets with step-by-step instructions as you cook at their own work stations on a central aisle. Once the hard work is over, it's Richard and the team's turn to cook and serve you lunch or afternoon tea, as you relax over a glass (or two) of wine. You then get to take all the fruits of your labour home to share with loved ones.
* All Richard Hughes Cookery School events are available as a gift. Simply select 'gift voucher' in the check-out process and choose to send direct to the lucky recipient if you wish! Please note there is a £1.50 p&p charge.