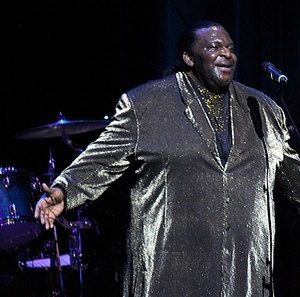 Direct from the USA, William Hicks and his show dedicated to the music legend Barry White. Now touring the UK this show comes direct from the USA and is receiving rave reviews!
William Hicks delivers a phenomenal performance as he takes you through all the greatest hits, My First My Last My Everything, Just the Way You Are, Trouble With Me, Ecstasy and so many more in an exciting live concert style show.
William has an impressive resume Gladys Knight has said he is a "pleasure to work with". Eddie Holland (Soul and Motowns prolific songwriter) recently said "William's vocals and deliverance is so impressive, phenomenal" The lovely "Supreme Dreamgirls provide support in this stunning show!
If you love soul and Motown get your dancing shoes on and get ready to party.
This show is simply untouchable!