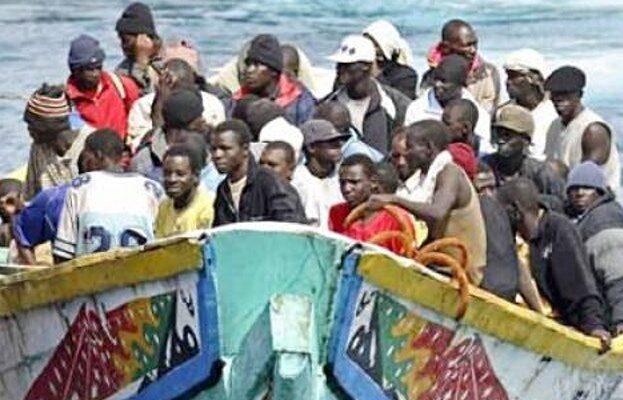 Our speakers will discuss the politics and representation of the current situation through their respective expertise in West African film, languages and the law. Clips from fiction and non-fiction films that focus on forced migration and the ensuing economic crisis will be presented for discussion.
The panel will consider the intersection of aesthetics, human rights and politics in these examples and consider how they might be related to the frameworks offered by the United Nations Sustainable Development Goals.
About the panellists
James S. Williams is Professor of Modern French Literature and Film at Royal Holloway, University of London, where he is also director of the Centre for Visual Cultures. He is the author of (among others) The Erotics of Passage: Pleasure, Politics, and Form in the Later Work of Marguerite Duras (St Martin's Press, 1997), The Cinema of Jean Cocteau (Manchester UP, 2006), Jean Cocteau (a 'Critical Life') (Reaktion, 2008), Space and Being in Contemporary French Cinema (Manchester UP, 2013), Encounters with Godard: Ethics, Aesthetics, Politics (SUNY Press, 2016), and Ethics and Aesthetics in Contemporary African Cinema: The Politics of Beauty (Bloomsbury, 2019) (winner of the 2020 R. Gapper Book Prize). His most recent book is the edited volume Queering the Migrant in Contemporary European Cinema (Routledge, 2020), and he is currently preparing a critical biography of Frantz Fanon for Reaktion.
Dr Irene Antonopoulos joined Royal Holloway from De Montfort University in 2021. She has previously worked at the University of Surrey and the Council of Europe. Her work focuses on the interactions between human rights, migration and environmental degradation. Her recent research includes the analysis of the human rights implications of the Agriculture Act 2020 and an examination of human rights obligations for the protection of 'climate migrants'.
Chair: Professor Redell Olsen
For updates follow #rhcop26forum.
More Online Events Listings MORE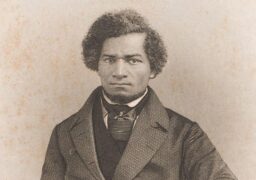 Online Events
Wednesday 6 December
A virtual tour highlighting sites around the UK/Ireland where freedom fighter Frederick Douglass had a strong impact with…