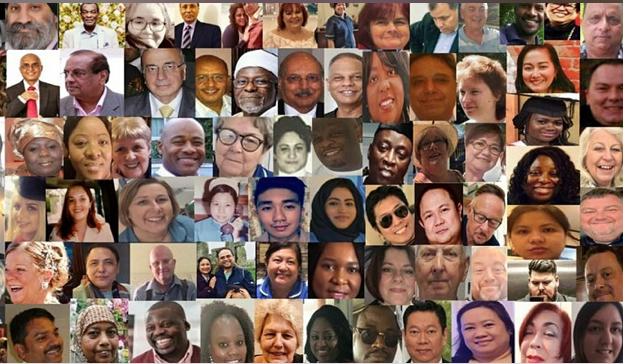 BAME groups in the UK are at higher risk of developing and dying from Covid-19. Data shows that whilst BME communities account for around 14 % of the UK population they make up 34% of critically ill patients – an over-representation that appears consistent with the data emerging from the USA.
Health and care workers from BAME backgrounds are also more adversely affected. The HSJ report, Deaths of NHS Staff from Covid-19 Analysedshowed that in 63% of deaths the individual was of BAME background, including 71% of the nurses and midwives and 94% of the doctors and dentists who have died.
This has significant implications for the healthcare workforce and health policy.
A distinguished panel of healthcare leaders will discuss the impact Covid-19 is having on BAME communities and staff and why reducing health inequalities and discrimination must be at the heart of the "new normal."
Aims of the webinar:
To bring together national healthcare leaders to speak as one voice about the effect Covid-19 is having on BAME communities, health and care workers.
To discuss the implications for the healthcare workforce and share examples of practical action to support staff.
To discuss positive actions that PHE, NHSE, the RCN, BMA and other bodies could take to address the underlying causes for these outcomes
To focus on the use of lived-experience as a driver for transformation
Panel members:
Dame Donna Kinnair, Chief Executive, Royal College of Nursing
Dr Chand Nagpaul, CBE, British Medical Association Council Chair
Professor Shafi Ahmed, Consultant Surgeon and NHS Assembly member
Dr JS Bamrah, CBE, Chair, British Association of Physicians of Indian Origin (BAPIO)
Dr Shera Chok, Co-founder, The Shuri Network
Sir Sam Everington, British Medical Association Council member
Moderator: Inzamam Rashid, Sky News correspondent
With many thanks to Abdul Rob from Sugar Media and Marketing and Yvonne Alexander from Jet TV Ltd
Biographies:
Dame Donna Kinnair, Chief Executive and General Secretary, Royal College of Nursing
Dame Donna Kinnair, has been acting as Chief Executive and General Secretary of the RCN since August 2018, and was permanently appointed in April 2019. Donna joined the RCN as Head of Nursing in 2015, providing leadership to the Nursing departments. Donna was then promoted and joined the RCN Executive Team to Director of Nursing, Policy and Practice in 2016, where her key role is to work with UK-wide RCN staff to drive and implement the future RCN professional nursing, policy and practice strategy.
Prior to joining the RCN Donna held various roles, including Clinical Director of Emergency Medicine at Barking, Havering and Redbridge University Hospitals Trust; Executive Director of Nursing, Southeast London Cluster Board; Director of Commissioning, London Borough of Southwark & Southwark PCT. She was the Strategic Commissioner for Lambeth, Southwark and Lewisham Health Authority's Children's Services.
Donna advised the PM's Commission on the future of Nursing and Midwifery in 2010 and served as nurse/child health assessor to the Victoria Climbié Inquiry.

Dr Chaand Nagpaul, Council Chair, British Medical Association
Chaand is a GP and senior partner in his practice in Stanmore, North London, where he has practised for 28 years.
He was elected as chair of BMA council in July 2017, and has been a council member since 2008. He was chair of GPC (the GPs committee) from 2013 to 2017, having been a GPC member since 1996, and was a GPC negotiator between 2007 and 2013. He has been an LMC member for over 20 years and vice chair for the past 14. He is a fellow of the RCGP (Royal College of General Practitioners).
Chaand was awarded a CBE in 2015 for his services to primary care.
Professor Shafi Ahmed, Consultant Surgeon and NHS Assembly member
Professor Shafi Ahmed is a multi award winning cancer surgeon working at The Royal London Hospital. He was the Associate Dean of Bart's Medical School and an elected member of the Royal College of Surgeons of England where he led the international and global health programme.
He is a member of the NHS assembly advising the government on the NHS Long Term Plan and was awarded the Future NHS Award by members of Parliament in 2018. He has been recently appointed as an advisor to the Abu Dhabi government for digital transformation of health and innovation. He is faculty at Imperial College, Barts Medical School, Queen Mary University, Harvard Medical School and Singularity University where he teaches on innovation and digital transformation.
He has set up surgical education programmes in over 20 countries including conflict zones. He has streamed live operations using Google Glass, Virtual Reality, social media and on national television on Operation Live which was shortlisted for a BAFTA award in 2019. He cofounded Medical Realities a VR education company and sits on the board and advises fortune 500 companies. He chairs the Webit Health summit in Spain and the GIANT health summit in London. He is one of the top 20 global influencers in digital health and innovation and is a HIMSS Future50 clinical leader 2019.
Dr JS Bamrah, National Chair, British Association of Physicians of Indian Origin (BAPIO)
Dr JS Bamrah is National BAPIO Chairman, a senior consultant psychiatrist in Manchester and an Honorary Reader at University of Manchester. Until recently he was Medical Director at Manchester Mental Health and Social Care Trust. He is a Director and Council member of the BMA and a trustee of two charitable organisations – LMCP charity for disadvantaged people from the South Asian community and the African and Caribbean Mental Health Services.
He holds a number of honorary positions in India, mainly as Visiting Professor at Sri Guru Ram Das Health Sciences University, Amritsar, Visiting Professor at the Punjab Nursing College, Bhatinda, and Visiting Professor at the Institute of Psychiatry, Kolkata.
He is past President of the Section of Psychiatry, Manchester Medical Society and past Chair of the BMA's Psychiatric committee. JS is the inventor of the 'Metabolic App' for smartphones which is currently undergoing development by NHS Digital. He has around 40 medical publications and nearly 100 in the tabloid press. He has appeared on several radio shows including BBC Radio 4 and Radio 5 live, and on regional TV. He lectures on a range of subjects nationally and abroad.
He is featured in Marquis' Who's Who, has a Lifetime Achievement award for services towards mental health in Manchester, a Professional Excellence Award from Asianlite, HSJ award for being one of 100 Black and Minority Ethnic pioneer health leaders in the UK, an Association Medal from the BMA, and other awards. In 2001, he was acknowledged by 10 Downing Street as one of 100 doctors for providing a 'Distinguished service to the NHS'.
Dr Shera Chok, Co-Founder, The Shuri Network
Shera is a GP in East London and has held Director and Board level roles at Barts Health, Lambeth PCT, Tower Hamlets PCG and GP Federation, Derbyshire Community Health Services Trust and the Island Health Trust. She founded the Shuri Network, the first national NHS network for women of colour interested in digital health in 2019 to encourage BME women to lead and engage with digital transformation and to increase diversity in digital leadership.
She has advised the government and NHS England on service redesign, safety, workforce and integrated care as a member of the NHS Independent Reconfiguration Panel and national clinical advisor on the NHS Vanguard programme and is a member of the Sciana Network for European health leaders. Shera has studied at the IHI and Harvard School of Public Health, focusing on quality improvement, community engagement and leading change and has used her experience to improve patient care and safety in the NHS.
She has volunteered as a clinician in countries including Sudan, Laos, Indonesia and Greece with leading NGOs working in war and disaster zones and with displaced populations, and more recently in London during the Covid crisis. Shera has completed an M.B.A., M.A. in Inter-professional Education and a Nuffield Trust Fellowship.
Sir Sam Everington, British Medical Association Council member
Sam has been a GP in Tower Hamlets since 1989. He is chair of Tower Hamlets CCG. He is part of the Bromley By Bow GP partnership, with more than 100 projects under its roof supporting the wider determinants of health.
He is governor of a local primary school and was one of the founders of THEDOC – the Tower Hamlets GP Out of Hours Service.
Sam is a qualified Barrister, a member of the British Medical Association (BMA) Council and Vice President of the BMA. In 1999 he received an OBE for services to inner city primary care, in 2006 the International Award of Excellence in Health Care and in 2015 a Knighthood for services to primary care. He has published a number of papers with Professor Aneez Esmail on discrimination in the NHS.
He is a Fellow and Honorary Professor of Queen Mary University of London and Vice President of the Queen's Nursing Institute. In 2018 he was appointed to the role of Chair of the London Clinical Commissioning Council, London's 32 clinical commissioning group chairs.
He has previously been a member of GMC Council, Cabinet appointed Ambassador for Social Enterprise and Acting Chair of the BMA. He is a trained woodcarver, welder and day skipper and he also speaks Norwegian.
More Online Events Listings MORE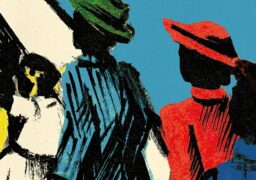 Online Events
Friday 8 December
Join us online for Twenty-Eight Pounds Ten Shillings: A Windrush Story by Tony Fairweather, where we'll delve into…