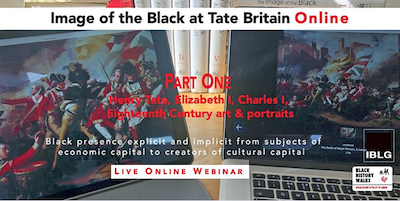 Part one of two-part Zoom webinar series revealing the overt and covert black presence to be found in Tate Britain's collection
About this Event
Part one of two-part Zoom webinar series revealing the overt and covert black presence to be found in Tate Britain's collection
In part one of this two-part live Zoom webinar on the Image of the Black in Tate Britain Online you will be introduced paintings from the reigns of Elizabeth I , Charles I and Eighteenth Century art and portraits as well who the Gallery benefactor Henry Tate was and the Gallery's association with sugar and slavery.
You will be shown the overt, and covert black presence to be found in the Gallery's collection, from subjects of economic capital to creators of cultural capital from servants, actors, abolitionists, secretaries, soldiers and actors and muses and artists.
You will learn of the religious, cultural and social significance of the often-hidden black presence in the works on display in Tate Britain, by the end of each tour you'll be able analyse the black presence in other pictures.
Image of the Black in the London Galleries Online is presented by Image of the Black in London Galleries in partnership with Black History Walks.
More ONLINE EVENTS Listings MORE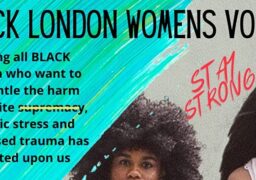 Events in Greater London
April 2, 2021-November 5, 2021
We are SISTERS. We are STRONG WHEN TOGETHER. We SHINE. We RISE as one. LETS TALK Calling all…