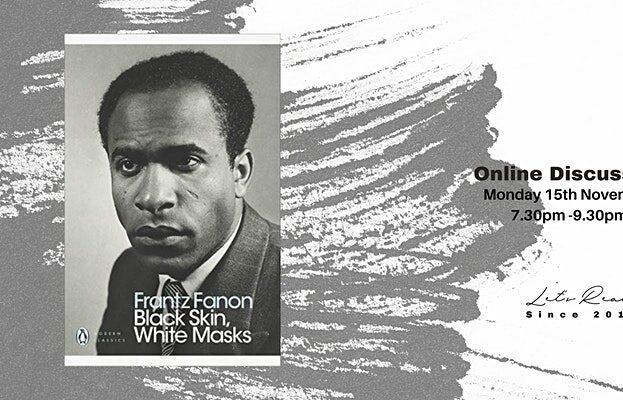 "Let's Read…" meets once a month to discuss a book chosen by YOU. We want to create the best reading club experience and warmly welcome your book suggestions.
★ lets_read@btinternet.com
This month: Black Skin, White Masks by Frantz Fanon
'Fanon is our contemporary … In clear language, in words that can only have been written in the cool heat of rage, Fanon showed us the internal theatre of racism' Deborah Levy
Frantz Fanon's urgent, dynamic critique of the effects of racism on the psyche is a landmark study of the black experience in a white world. Drawing on his own life and his work as a psychoanalyst to explore how colonialism's subjects internalize its prejudices, eventually emulating the 'white masks' of their oppressors, it established Fanon as a revolutionary anti-colonialist thinker.
'So hard to put down … a brilliant, vivid and hurt mind, walking the thin line that separates effective outrage from despair' The New York Times Book Review
We will be joined by Dr Louise Owusu-Kwarteng . She is an Associate Professor in Sociology, Programme Leader in the same area, and leads the Faculty Office of Undergraduate Research and Enterprise (OURE).
Her research interests focus on race and educational experience, but with specific emphasis on West African groups; Sociological Autobiography and Ethnicity and identity. Prior to working at the University of Greenwich, Louise taught English as a second language and managed ESL teachers in Madrid. Before that she was seconded to the Community Cohesion Unit where she contributed to political leadership policy. Louise also worked at Oxford City Council as a community development officer.
More Online Events Listings MORE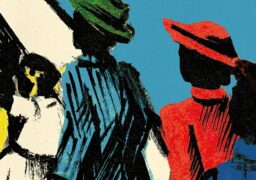 Online Events
Friday 8 December
Join us online for Twenty-Eight Pounds Ten Shillings: A Windrush Story by Tony Fairweather, where we'll delve into…