This webinar is a part of a 5 part series designed to familiarize participants with the complexities of racism as it occurs in our country.
This webinar explores the ways in which racism manifests in America's educational, employment, entertainment, finance, healthcare, housing, justice, mass media, and religious institutions.
Completion of Introduction to Systemic Racism is a prerequisite for this part of the series. In 2022, it will be offered on Jan. 29, May 28 and Aug. 27.
More Online Events Listings MORE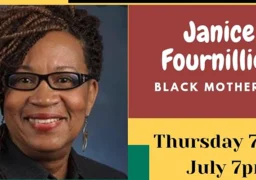 Online Events
Thursday 7th July
Dr Janice Fourniller discusses Black Mothering across the African Diaspora. The movement from a classroom teacher in…