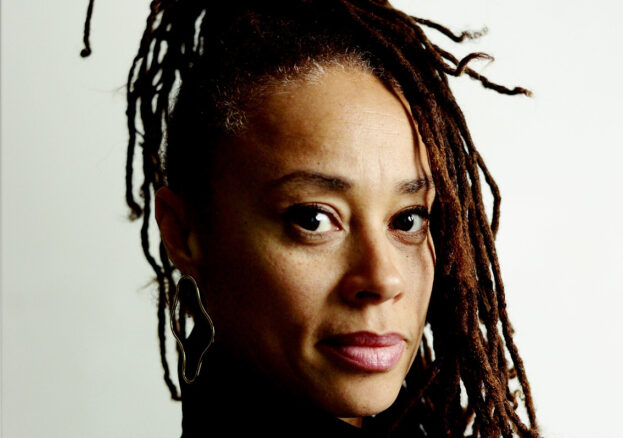 An online 'kitchen discussion' taking place during Black History Month with Danish Trinidadian artist Jeannette Ehlers taking her video installations BLACK IS A BEAUTIFUL WORD. I&I (2019), and THE GAZE (2017 – today) as the starting point.
Jeannette will be joined by people from all different backgrounds, to discuss her work and their respective ideas of Europe including: the curator of Europe's Kitchen Priya Basil; award-winning writer and occasional stand-up comedian A L Kennedy; independent film and moving image curator Karen Alexander – who specialises in UK artists' film and video, feminist and post-colonial politics of representation, and Black aesthetics; scholar and writer Elizabeth Collingham – who is well-known for her book Curry: A Tale of Cooks and Conquerors which discusses the historical interactions between the British Empire and India; and Paul Gilroy founding director of the Sarah Parker Redmond Centre for the Study of Racism and Racialisation, and often described as one of the foremost theorists of race and racism working and teaching in the World today.
This event is one of 11 encounters taking place in private, public and metaphorical kitchens in eleven European cities as part of Europe's Kitchen – a Europe-wide cultural project delivered by the Goethe-Institut on the occasion of the German EU Council Presidency in 2020.
About Jeannette Ehlers 
Based in Copenhagen, Denmark, Ehlers graduated from The Royal Danish Academy of Fine Arts in 2006.
Experimental nature generally characterises Jeannette Ehlers' work with image manipulation often included in her photographic and video based works. On these changeable terms meaning and identity are explored, in both a sophisticated and immediate way.
For years Ehlers has created cinematic universes that delve into ethnicity and identity, inspired by her own Danish/West Indian background. She challenges and explores the film medium's ability to communicate in a visually fascinating and engaging language. Creating imaginative stories with both edge and sharpness, her work still retains a broad appeal and explore difficult issues, such as Denmark's role as a slave nation-part of the Danish cultural heritage, which often gets overlooked in the general historiography.
In Spring 2014, Jeannette Ehlers had a major solo presentation of her works at Nikolaj Copenhagen Contemporary Art Center. Her work has also been part of group shows – CARIBBEAN: Crossroads of the World, Pérez Art Museum Miami, as well as DAK'ART 2014, Biennale of Dakar, Senegal and more.
http://www.jeannetteehlers.dkl
Supporting events include:
A special menu prepared by the all-female, multicultural, not-for-profit food collective the Soul Food Sisters in response to Jeannette Ehlers' work and its relation to their lives – served at their Café in Glasgow's East End.
Copies of the Soul Food Sisters' menu sent out by Deveron Projects to local residents in Huntly, North-East Scotland so that they can recreate the menu and share in the experience.
More Events in Scotland Listings MORE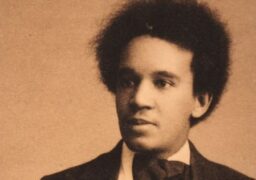 Aberdeen
Thursday 29 October 6 - 7.30pm Online talk
Focusing on the celebrated composer and political activist Samuel Coleridge-Taylor (1875-1912) this event will consider the lack of…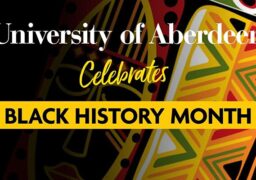 Aberdeen
Friday 30 October 4.30 - 5.30pm Online talk
Professor Christopher Jackson is an academic, adventurer and the first black scientist to give the prestigious Royal Institute…