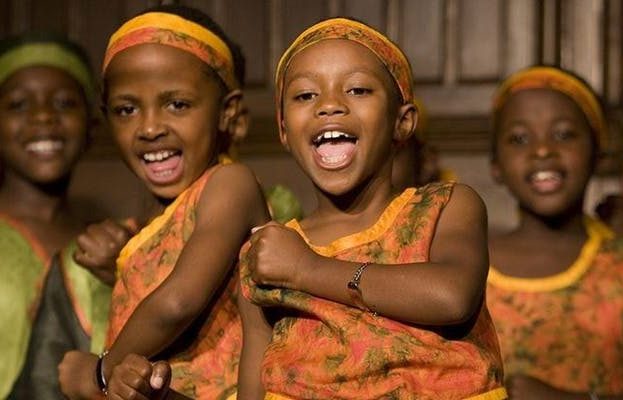 The world-famous African Children's Choir "melts the hearts of audiences with their charming smiles, beautiful voices and lively African songs and dances". The program features well-loved children's songs, traditional Spirituals and Gospel favourites.
Music for Life (The parent organization for The African Children's Choir) works in seven African countries such as, Uganda, Kenya, Rwanda, Sudan, Nigeria, Ghana and South Africa. MFL has educated over 52,000 children and impacted the lives of over 100,000 people through its relief and development programs during its history. MFL purpose is to help create new leadership for tomorrow's Africa, by focusing on education.
The African Children's Choir has had the privilege to perform before presidents, heads of state and most recently the Queen of England, Queen Elizabeth II, for her diamond jubilee. The Choir has also had the honour of singing alongside artists such as Paul McCartney, Annie Lennox, Keith Urban, Mariah Carey, among many others.
A free-will offering is taken at the performance to support African Children's Choir programs, such as education, care and relief and development programs.
There will be no interval during this event.
Season Tickets apply to this event.
Car parking
When you arrive for a College event at our Egham campus, please park in car parks 12 or 4.
Car park 12 can be accessed by turning right as you enter the main College gates and is located next to the tennis courts. If this car park is full, please drive further onto our campus to car park 4, which can be accessed by turning left at the mini-roundabout behind the Students' Union. If you find both of these car parks full, we have a further large car park 14, which can be used by event guests and is located across the A30 on our North Campus, accessed via Harvest Road. You can see each of our car parks on the map opposite. We would advise that you bring the College map to campus with you and give yourself plenty of time to park.
Blue Badge holders can find designated parking spaces in Car park 1W, as well as between Gardeners Lodge and the Williams Annexe. You can find these locations by looking at our campus map opposite. If you require any assistance on arrival, please contact our premises team in advance of your visit by emailing: premisesadmin@royalholloway.ac.uk and they will be happy to help.
Please note that we operate an Automatic Number Plate Recognition (ANPR) system on certain parts of our campus, however if you are here for an organised event, parking is unrestricted for event guests in car parks 12, 4 or 14 (or display your blue badge permit if parking in a disabled bay). If you have any questions about parking, please email: premisesadmin@royalholloway.ac.uk
More Surrey Listings MORE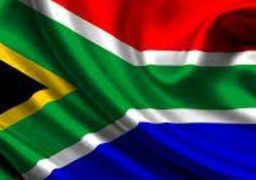 Surrey
Sat, 27 July 2019 17:00 – 23:30
Traditional South African BBQ "BRAAI" being held at Verdigris on our Botanist Terrace. Entertainment by Barry Hiltons son…