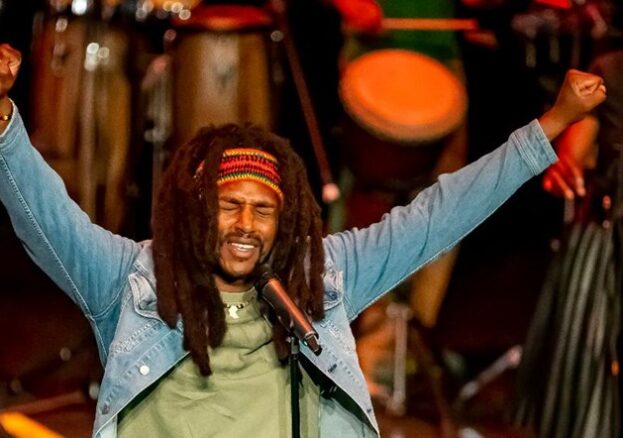 'Let's Get Together And Feel Alright' as Rush Theatre Company, the company that brought you the critically acclaimed RUSH – A Joyous Jamaican Journey, bring you their brand new production THE KING OF REGGAE – THE MAN – THE MUSIC.
Get ready to enjoy songs like One Love, No Woman No Cry and Is This Love all played live on stage by the incredible The King of Reggae Band, as we tell the story of the man who brought Reggae music to the world.
From a Government yard in Trenchtown to Rastafari Icon, this brand new narrated musical charts the life and times of the King of Reggae, touching every aspect of the Jamaican superstar's musical, spiritual and political life and the impact his music was to have worldwide.
Featuring over 20 of his iconic hits, hear the story of the man and enjoy the music.