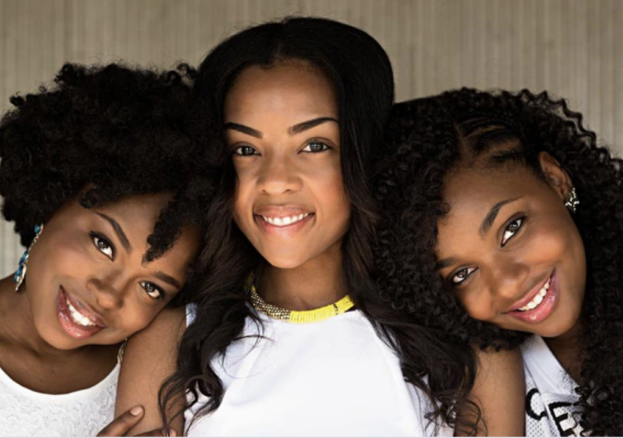 Join Kassandra Lauren Gordon, a conceptual jeweler who fuses her passion for jewelry making with storytelling, revolving around the subject of beauty – amplifying Black British women's experiences and ideas on self- preservation.
As part of our festival of sleep, she will be sharing her current research and documentary on gemstones, alongside interrogating Sleep Rituals and Black Beauty Regimes through a panel discussion consisting of; Dr Kadian Pow, Jemilea Wisdom-Baako and Natasha Glover.
Dr. Kadian Pow is a Jamaican-American ex-pat living in Birmingham, United Kingdom. She lectures in Sociology and Black Studies at Birmingham City University, where she teaches Black Feminism, Popular Culture and Representation Discourse. She is also the founder and managing director of Bourn Beautiful Naturals (BBN), a black-owned company that creates products for Afro textured hair and sensitive skin.
Inspired by her academic theory and teaching, Dr Kadian Pow's BBN's ethos centers on the needs of Black people, whose needs are often incidental for many larger companies. Her brand is a fusion of her Jamaican, African American and British cultures, rooted within her immediate familial connections and her community of black women.
Jemilea Wisdom-Baako is a British-Jamaican poet, writer, creative director and founder of the Writerz and Scribez CIC, a multidisciplinary arts and creative company that is dedicated to delivering artistic activities to typically excluded groups. These include those affected by homelessness, domestic violence, poor mental health, disability and offending behaviour.
Wisdom-Baako holds a BSc in Psychology and an MA in Applied Anthropology, Community and Youth Work from Goldsmiths, University of London. As a poet, she is a Callaloo Fellow, The Watering Hole fellow, and Faber Academy graduate. Her work has been widely commissioned by Google UK, National Archives, National Trust and Kings College London and has featured in: Magma, Poetry London, Pittsburgh Poetry Review, and Good Journal, among many other publications. She is the recipient of the 2018 London Writers Award for poetry and was shortlisted for the Rebecca Swift Women's Poetry Prize, 2018 and the Bridport Prize 2020. Listed as one of the top 20 promising artists in the UK, Wisdom-Baako is currently working on her first collection.
Natasha Glover is a qualified solicitor with over 14 years' experience working in the legal sector, practicing law within England and Wales. She is also a Customer Experience Business Advisor and workshop facilitator who draws on her extensive customer and client care background. In her spare time, she is a beauty content creator at brownskindarklips.com and a stationery designer.
Kassandra Gordon is a London- based award-winning multidisciplinary artist and entrepreneur, who through her own journey of self- discovery found inspiration to channel the voice and nuances of her lived experiences and those of her community through her artistic work and cultural consulting.
Gordon holds an impressive portfolio of curated films, visual art, live performances and audio productions, working in collaboration with various arts and creative organisations.