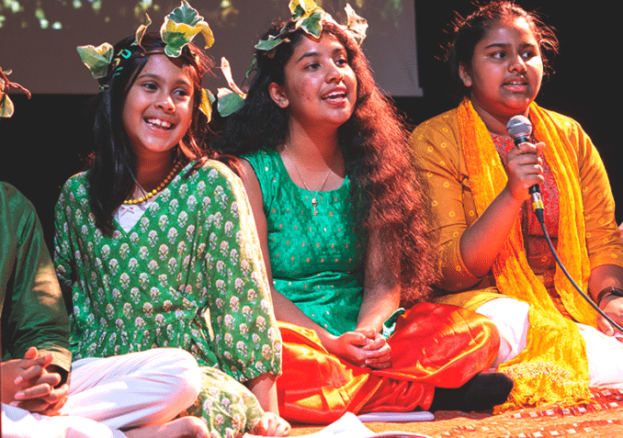 Music and culture appreciation workshop giving a South Asian perspective with internationally acclaimed artists.
Guest artist to be announced.
About Anandadhara Arts
Directed by Dr Imtiaz Ahmed, a well-known Oncologist in UK as well as one of the most prominent Tagore singers in the West, Anandadhara Arts have been organising weekly music classes for UK born Asian children and adults for last 15 years. Anandadhara also organises several musical events each year in venues like Barbican, Bhartiya Vidya Bhavan, Rich Mix, Wimbledon Arts Space, Poplar Union and Nazrul Centre.
During the lockdown, Anandadhara has organised more than 100 online music events involving world famous musicians from the UK, India and Bangladesh. Some events have attracted over 100k viewers from all over the world. Anandadhara has also organised world-class events with Baul singers from remote villages from India and Bangladesh. These first of its kind events have been a huge hit amongst music lovers all over the world. Recently Anandadhara has opened branches in Australia and Scotland.