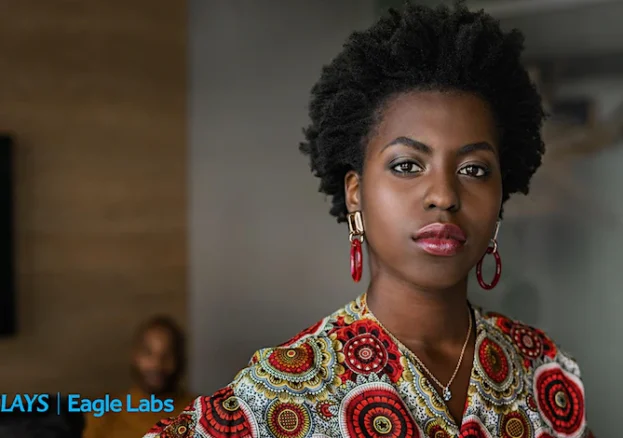 Join Barclays Eagle Labs and Foundervine for our third Barclays Black Founder Accelerator Demo Day at our Head Office!
Returning as our keynote speaker will be Ezechi Britton, Founding Member of Impact X Capital. We will also be joined by Izzy Obeng CEO of Foundervine and Orias Imafidon, Head of Business & Professional Services, Mid-Corporate from Barclays UK.
This Demo Day hosted at our Head Office in London, gives selected participants the opportunity to pitch some of the amazing work they have culminated throughout the intensive 12-week programme. You can also have the opportunity to meet some of the cohort during the exhibition which will run throughout the course of the day.
The programme was designed to celebrate Black founder-led businesses and provide them with the tools and knowledge to accelerate their business growth. This demo day is their opportunity to put their learnings into action and move on to the next stage of their business development. Many of these businesses were at the pre-seed or MVP stage at the beginning of the programme.
They have developed and refined their ideas over the past 12 weeks which has equipped them to set their business on a path to success. A number of our businesses will be hitting the stage to present their businesses and they will be represented by a large range of sectors and skills.
Each business will present a short video demo before being quizzed by our expert panel and by you, the audience. We are so excited for you to join us for the first time, face to face on the day, so you can hear from the founders themselves, do register and join us for what will be a fantastic experience.
11am- 12pm         Demo Day: Presentation
12pm- 1pm           Exhibition
1pm – 2pm           Lunch
2pm – 3pm           Demo Day: Presentation
3pm  – 4pm           Exhibition
4pm  – 5pm           Networking
To attend this face to face showcase, make sure you bring photo ID that matches the name you are registering on Eventbrite.
If you are unable to make the celebration face to face, you can still live stream the Demo Day Presentations, register via this link (https://www.eventbrite.co.uk/e/black-founder-accelerator-class-of-2022-demo-day-virtual-tickets-415895232837)